Upgrade Your Business through a Commercial Electrician in Calabasas
You have been working at the same office location or storefront for some years now, and it may be time for you to consider making some changes and improvements that can help boost your business. Your place is looking tired, and perhaps the equipment you have on hand is a bit dated and needs changing. Beyond the basic cosmetic looks, you also want to have an establishment that is comfortable for your employees and customers and allows your staff to work at maximum efficiency. To do this, you may need to make some electrical changes. At Hoffer Electric, we can help you upgrade your business when you use us as your commercial electrician in Calabasas.
Your Business Upgrades
There are a number of different upgrades that you can perform where an electrician can be helpful to you. Even if you are doing basic renovations to create better and more usable space in your store or office, you may need to have areas re-wired so that you can have easy access to the proper machinery or equipment you use. Installing new and more efficient lighting can be a big help as well. You might also want to upgrade the office equipment you are using or appliances you have at your facility, and for that, you may need new wiring installed. If you are considering upgrading your phone lines or computer lines, our electrical services can help you do this so that you have faster and more reliable services.
Work Done Right and On Time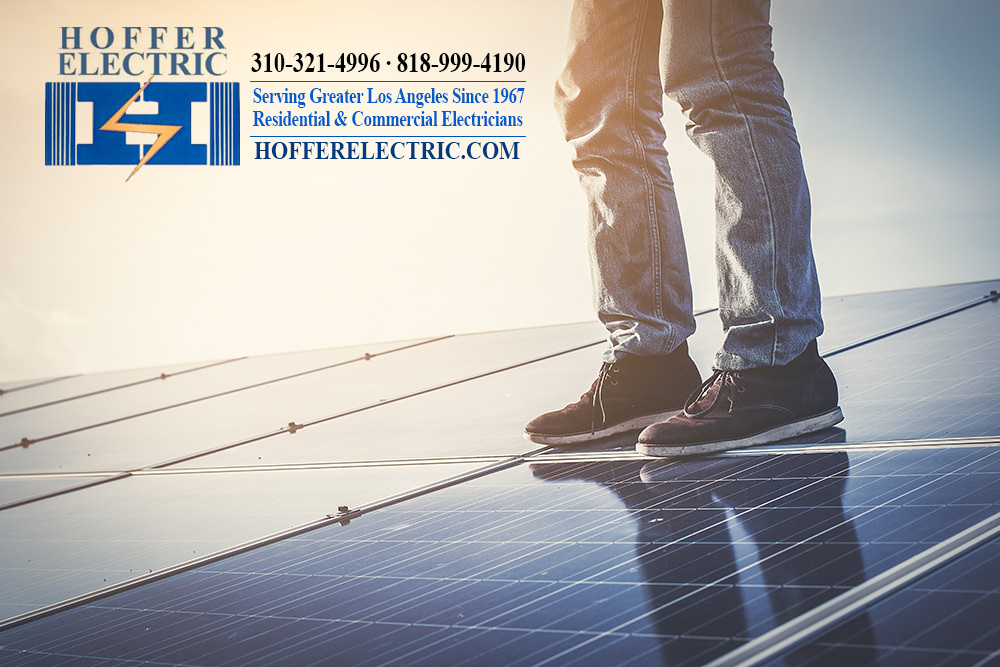 When you hire us at Hoffer Electric to be your commercial electrician in Calabasas, you know that you are getting an experienced and professional service to work with you on your projects and renovations. We have served the area for fifty years and have worked with thousands of residential and commercial customers in that time, providing them with high-quality service. We will make sure that all of your electrical work gets done properly and safely and your project is completed on time and within your budget.
Speak to Us about Your Upgrades
If you are looking for a commercial electrician in Calabasas to work on your business location upgrades, please give us a call at Hoffer Electric at 310-321-4996. We can schedule an appointment with you for one of our professionals to come to your location and talk about the changes you want to make. We are happy to provide you with a no-cost quote for the work needed and can help you improve your electrical work and help your business grow.