Tips for Hiring an Industrial Electrician in Los Angeles
Doing something yourself could save you money but when it comes to electrical work and you don't have the experience and know-how, it's best to leave the job to professionals. 
Doing electrical work yourself is very dangerous, especially if you're new at it. You can avoid these dangers by hiring a professional industrial electrician in Los Angeles. There are, however, certain things to consider before hiring such an electrician.
Look for professional service
Often, you might consider saving your hard-earned money by not hiring a professional and doing the job yourself. While hiring a certified industrial electrician from Los Angeles is more expensive, they will give you a guarantee on their electrical work. 
Remember that when you deal with electrical problems, the safety of your family, your office or home should come first. This is the main reason why you should hire a certified and qualified electrician to do the work. Always get the services of an electrician from your locale. This makes it easier to get in touch with them should there be issues with their work. 
Make sure that the electrician is professionally qualified to ensure superior work. Hoffer Electric in the Los Angeles area can be your point agency as we have years of experience and you can always depend on us when dealing with electrical works.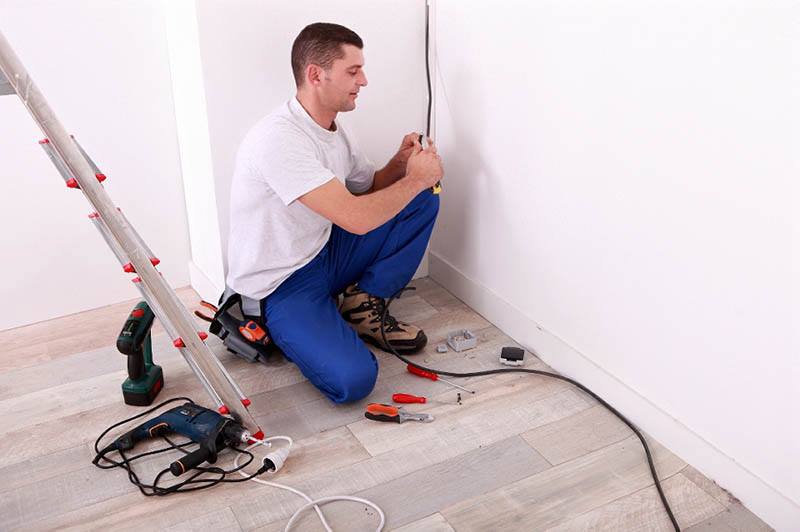 Ask the right questions
Don't hesitate to ask questions as this is the best way to find out if the electrician has the skills and qualifications to perform industrial repairs. Any job that goes beyond changing an electrical outlet or light switch should fall to a licensed Los Angeles industrial electrician. This prevents any electrical mishaps that might happen later.
Aside from being a certified professional, the electrician must also have work insurance. This is important in protecting your property in case anything should go wrong. Don't hesitate to ask for proof of insurance. If the electrical job includes dealing with high-voltage maintenance and operations, make certain that the electrician has the required knowledge, experience, and skills. 
The best way to find out about this is to ask about the electrician's past work experience. You can also search online for client opinions, customer testimonials, and reviews to find out about the reliability of the professional in question.
Ask about their specialization
An apprentice industrial electrician would not yet have the proper license and would need supervision to handle assigned tasks. Master industrial electricians from the Los Angeles area, on the other hand, get involved in the design of larger projects, new electrical systems, and in the overseeing of journeymen and apprentices. This kind of professional would be more appropriate for the tasks you want to assign. 
Guaranteeing your safety
Faulty electrical wirings might cause fires. This is one good reason why you must leave electrical work to a licensed professional. Electricians can already get involved in the early stages of building a home and poorly-designed circuits can cause electrical damage by providing the incorrect amperage. 
But a skilled and experienced electrician from Hoffer can help prevent these problems. If you are an LA resident, opt for a local electrician from a local company. The electrician will visit your home, check all the areas where you plan to place the installations, then give you the advice about the work that needs completion. Call us now on (323) 922-5205 or (818) 999-4190 for our services.