How to Choose a Commercial Electrical Contractor in Los Angeles
If you're a business owner in Los Angeles, you're probably looking for a verified electrical contractor. There's no use on hiring a commercial electrical contractor with a negative track record. To find the best possible solution for you and your business, here are three questions to help you find the best electrical contractor in Los Angeles area.
Are they licensed and insured?
Not everyone can be a commercial electrical contractor in Los Angeles. The state of California runs in-depth background checks on anyone applying for a license. Make sure your commercial electrical contractor is certified.
The most reputable electric contracting services will have their license and insurance information posted online. That's how you can see they're legitimate and that the state verified their services and business format.
Insurance is equally important when looking for the best electrical contractor in Los Angeles. Hiring an uninsured electrician can result in serious problems with injuries or court issues. Electrical contractors work on your premises and their work affect your life directly. Check if the contractor has a general liability policy.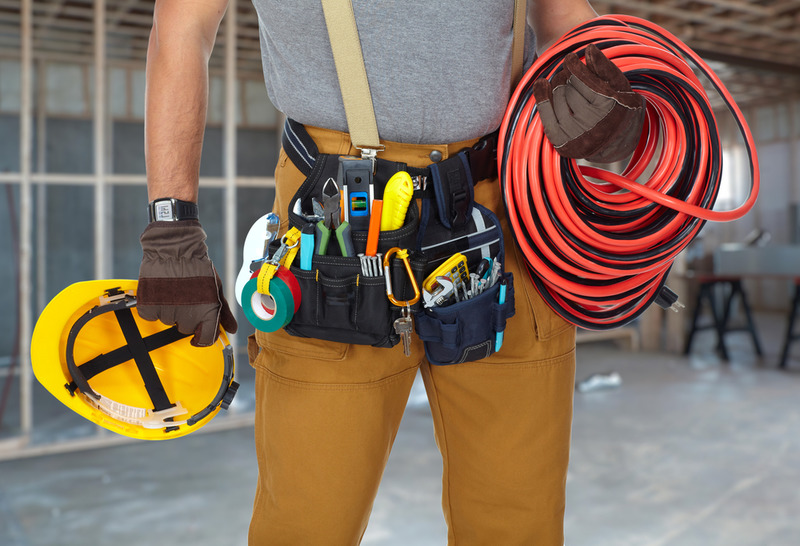 How long have they been in the game?
Experience is everything in the electrical contracting business. Formal education and certificate are important for individual expertise, but the experience is what sets apart a great commercial electrical contractor. The more they encounter a specific task or situation, the more adept will they be in solving it the next time.
Moreover, experienced electrical contractors know different types of structures have different electrical setups. If a contractor has been working for a long time, they have experience with both newer and older buildings. In the electrical contracting business, experience also means versatility when fixing or inspecting your business space.
Another thing you to look for in an electrical company is the percentage of young electricians. Even though experience is important, fresh blood and education are equally significant. If a company only has electricians who are 50+ that means young experts don't want to work for them.
What do reviews say about them?
A commercial electrical contractor can advertise all they want, but they can't hide the impression from their clients. Search for reviews online and see what people like and don't like about them.
There will always be people who are unhappy about something, so one or two negative reviews aren't a true reflection of someone's work. However, if that number is higher, that means it's more than just people overreacting to something.
Try to find other businesses that have used their services. Most business owners will be happy to share their impressions concerning a commercial electrical contractor.  Don't be afraid to ask for details! It's the safety of you and your employees that we're talking about.
Our hard work and insistence on perfection in providing services is precisely what made Hoffer Electric the best electrical company in the entire Los Angeles area. Call us for commercial electrical contracting services and anything else electric-related. Schedule an appointment immediately or ask us for advice. Safety can't wait!