The Troubleshooting Skills of an Electrician in Santa Monica
We all experience it as a homeowner – the light in the hallway that constantly goes out, the dim lighting in the bedroom, or the blown circuits you get every time your kid plugs in one of their video games. These nagging problems are part of owning a home for sure, but that does not mean you have to put up with them day after day. If you are having issues big or small with your appliances, electricity, or lighting, trying to figure them out on your own can be fruitless. You are much better off turning to someone with expert troubleshooting skills like us at Hoffer Electric, the electrician in Santa Monica you can trust.
An Electrician Who Knows What to Look For
When you have one of our electricians come to your home for a service call, you are getting someone that is expert in the work they do. Our electricians are all highly trained and experienced, and we work to make sure everyone on our staff is up-to-date on all the latest technology and wiring so that they can diagnose problems well. Whether it is an issue with your circuits, breakers, or wiring, we can figure out what is wrong for you.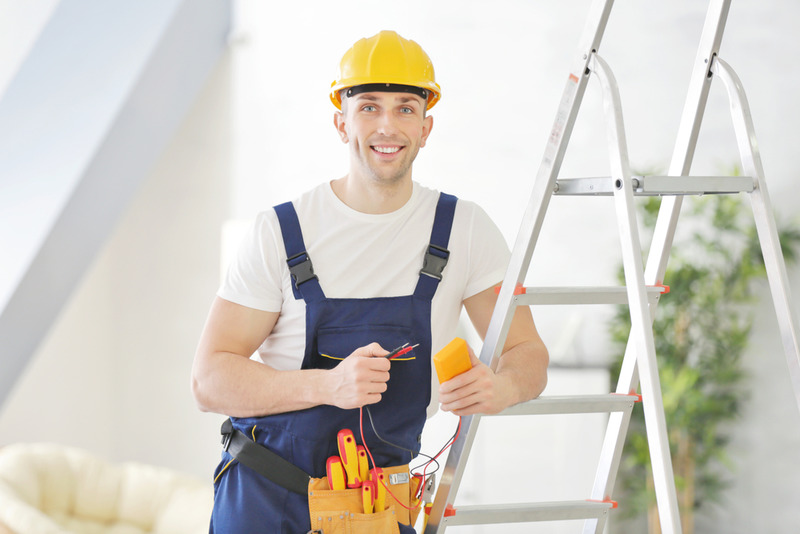 Avoid Dangerous Situations with a Qualified Electrician
Hiring an electrician in Santa Monica can help you avoid potentially dangerous and harmful situations. Problems with electrical work in your home can lead to sparks and shorts that can begin fires, endangering you and your family. Trying to troubleshoot electrical problems on your own without proper knowledge will also put you in danger. You and the people you love could be exposed to situations where you can get shocked or burned. Getting a professional to look at problems is a much safer solution for you.
We Have an Electrician to Help You
The next time you need electrical troubleshooting, call for an expert electrician in Santa Monica here at Hoffer Electric. With over fifty years of experience helping customers, you know you will get an electrician that can analyze the situation correctly. Give us a call at (323) 922-5205 so you can set up a service call and take care of those electrical issues in your home once and for all. Alternatively, you can send us an email to dbhoffer@socal.rr.com or a message with your details using our online contact form.