The Benefits of Hiring a Licensed Electrical Contractor in Los Angeles for New Construction Projects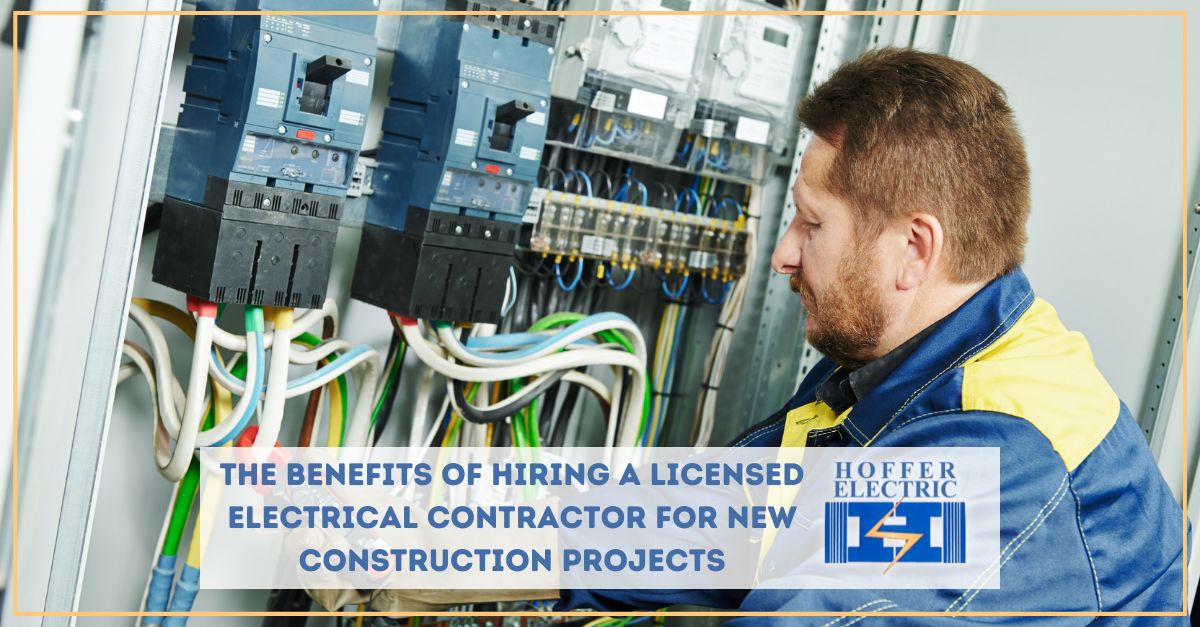 Electrical work is one of the most critical aspects of any new construction project. Whether you're building a home or a business in Los Angeles, you need a certified electrician to ensure your electrical systems meet local codes and keep your building safe. In this blog post, we'll explore the benefits of hiring a licensed electrical contractor in Los Angeles for your new construction project.
Compliance with Building Codes
When you hire a licensed electrical contractor, you can be confident that your electrical work will meet code requirements in Los Angeles. Building codes exist to ensure the safety and health of occupants in a building. A licensed electrician is knowledgeable about these codes and can ensure your electrical systems conform to meet them. Failure to adhere to these codes could lead to unpleasant surprises such as additional expenses or safety issues.
Experience and Expertise
A licensed electrical contractor has worked in the industry for a while and therefore is exposed to different types of electrical systems and structures, as well as new techniques and technologies. These companies have the skills and experience to handle any kind of electrical project with confidence and precision. They can help you make informed decisions about the materials and configurations best suited for your project.
Quality Workmanship
Licensed contractors are well-qualified for their trade, and their work is of high quality. This quality and attention to detail results from their training and experience that ensures that the job is done well, the first time around. The quality of their work means your electrical systems will operate safely and efficiently for years to come.
Safety
Electrical work is dangerous, and therefore hiring a licensed contractor significantly minimizes the risks associated with electrical installations and repairs. A licensed contractor knows the security measures to follow when working with electricity, thus ensuring that your building remains safe for occupants.
Cost-Effective and Time-Saving
When you hire a licensed electrical contractor in Los Angeles, you're investing in an efficient, cost-effective, and time-saving service. They have the necessary equipment and workforce to complete the job right on time while ensuring that there are no delays in inspections or approvals. The net results are a well-done job with energy-efficient systems that will save you even more on costs over time.

An Electrical Contractor in Los Angeles Right For You
In conclusion, it's evident that hiring a licensed electrical contractor for your new construction project is crucial. With their experience, expertise, knowledge of local codes, and focus on safety, they can help you deliver a high-quality project that will be cost-effective, durable, and reliable. Get in touch with a licensed electrical contractor and make your new construction project a success.