Whether you are having a new home built or an office building for your business, getting the proper electrical work for your construction is critical today. You want your electrical work done properly, up to code, and safely so that there are not any issues. To make sure you get the job done right, you need to take your time in hiring a contractor for the job. Performing your due diligence when hiring an electrical contractor in Northridge is important to you, so you are sure to get the best results.
The Reputation of the Contractor
The reputation of the contractor you select is very important to you. You want someone that you know has performed many jobs, residential or commercial, in the past, with great success. Speak with other homeowners, property owners, or contractors about companies you are considering or companies they have used so you can see the reputation of the provider. Once you have the names of companies that you have stellar feedback, you will know who you can contact to discuss your job.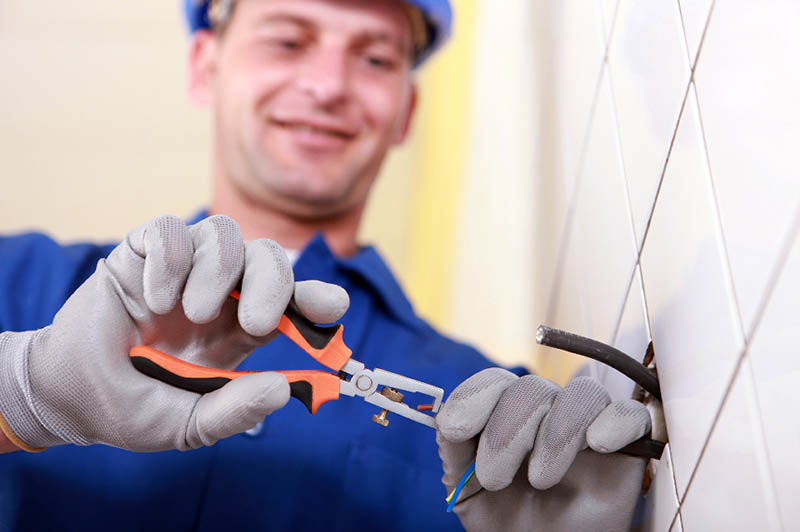 Talking it Over with a Contractor
Naturally, you will want to interview an electrical contractor in Northridge before you agree to give them the job you have. Take time to speak with them, discuss your project at length, and ask about their background and experience. Get input as to how they would approach your project, what their timeframe would be to complete the job, and what their estimated cost would be for the work needed. Through these interviews, you can see who you feel most comfortable with and confident in to do the job well for you.
Expert Electrical Work for You
At Hoffer Electric, we have the experience as an electrical contractor in Northridge that you want working with you on your project. We are licensed, bonded and insured and have worked in the area since 1967, helping thousands of residential and commercial customers with all kinds of projects and services, large and small. Contact our office today by calling (323) 922-5205 to speak with us and schedule a consultation regarding your project so you can learn all we can do for you. Alternatively, if you want to send us an email you can write to dbhoffer@socal.rr.com and we will be happy to get back to you as soon as we can.