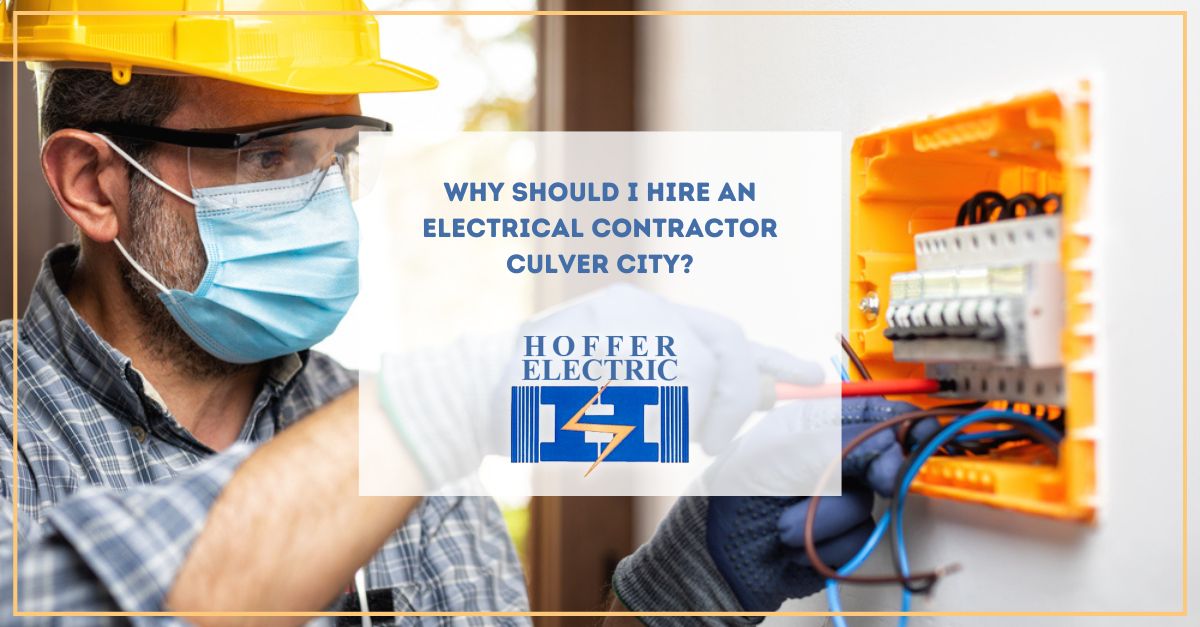 When planning the next improvement project for your home, you should consider the possibility of employing the services of an electrical contractor in Culver City. Electrical contractors at Hoffer Electric have the experience and the expertise necessary to get the job done quickly and correctly. They can ensure that your new lighting or electrical system is safe and up to code by working rapidly and accurately. They will also be able to recommend more energy-efficient options, which will save you money in the long run. 
When you hire an electrical contractor, you can have peace of mind knowing that the job will be done correctly, on time, and without exceeding the allotted spending limit. Before settling on a course of action regarding electrical work, it is critical to consider the advantages and disadvantages of each alternative. The following are some of the reasons why you should work with a licensed electrical contractor in Culver City:
Experience
Our Culver City electrical company is ready to assist you with any of your electrical requirements. If you're experiencing electrical issues or need new wiring installed, our team has the expertise and experience to handle the job. We can also control special projects like home theaters and automation systems. You can rest assured that the work will be done correctly, and your home will be a safe place to live with our assistance. 
If you ever decide to put your house on the market, this will increase its value. As a result of their years of experience, Culver City electricians are well-versed in local codes and standards. As a result, mistakes like overloading circuits or violating code requirements will be less likely to occur. If something goes wrong during or after the job, you'll want to go with someone who has been in business for a while, so you know they have the financial resources to fix it.
You'll Get the Work Done Right the First Time Around.
You'll be able to complete the task successfully on the very first try. When searching for an electrical contractor in Culver City, it is vital to find someone who is not just experienced and talented but also someone who can explain effectively the work that needs to be done. This is because the work that needs to be done might be complicated. A person who can communicate effectively will not only be able to address your inquiries and concerns whenever you raise them, but they will also provide you with all of the pertinent details on the actions that are being taken and the reasoning behind them. Find an electrician who can give you a clear and detailed understanding of what is happening with your system and what needs to be done to improve it. This will help you avoid problems with your electrical system in the future. If you want to avoid problems with your electrical system in the future, you should look for an electrician who can do this.
Safety
The most important reason to hire a professional for your electrical needs is to ensure your safety. After all, an amateur shouldn't be messing around with a live wire. They could injure themselves or someone else and inflict significant harm. Electricity-related deaths and injuries claim the lives of more than 300 Americans each year. Doing something yourself to save a few dollars can have disastrous consequences, and the last thing you want is to be one of the statistics on this list. 
If you want your electrical work done safely, hire a professional electrician. If you're doing an electrical project, you'll encounter many potentially dangerous situations. They've been through training and have the necessary experience to work safely at every project stage. You can't be sure of your safety if you don't hire a professional electrician. It is best to leave the job to a professional who knows how to avoid potential dangers and ensure the safety of all involved.
Licensing And Insurance as An Electrical Contractor in Culver City
When choosing an electrical contractor in Culver City, you don't just receive someone familiar with the process of wiring a home; you get a whole lot more. You will get a partner who will assist you in ensuring that the project is carried out correctly by verifying the designs of the building and ensuring that the wiring adheres to the applicable regulations. Your contractor needs to have prior expertise in carrying out the specific work that you need to do for them to present a comprehensive plan that will not be subject to modification as the project moves forward. Additionally, it is wise to employ someone with company insurance or general liability coverage. People with insurance are protected from legal action brought about by injuries or damage to property sustained on the job. It's an additional cost, but it's one that, if anything goes wrong, you'll be pleased you had.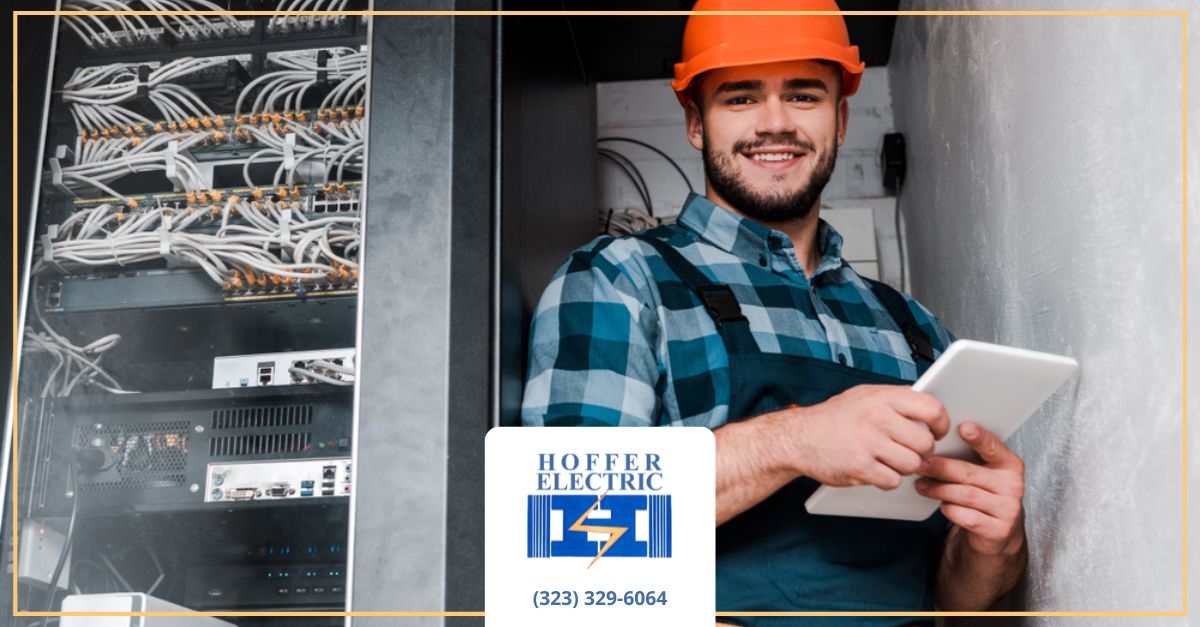 They Offer Competitive Rates, So You'll Be Able to Stay Within the Budget.
It's possible that while you're working on a project at home and want electrical services, you won't understand that there's a lot more to it than just the requirement for a few light fixtures and outlets to be installed. You must choose the correct individual for the job since there are a lot of tasks that the average homeowner probably isn't capable of, particularly if they don't have any previous expertise working with electrical equipment. If you hire someone genuinely qualified for the job, you will save time and money in the long run. For your electrical requirements, it is strongly recommended that you seek the assistance of an experienced and qualified specialist. Because they have reasonable prices, you won't have to worry about exceeding your financial limit.
We can handle any electrical issue you encounter in your home or business. Call us at (323) 329-6064 or (818) 999-4190 today, so we can get started on resolving any problem you may have.