Specialty Work from a Residential Electrician in Culver City
While you may be perfectly capable of handling some basic repairs and troubleshooting around your home, usually any time there is an issue involving electricity most people turn to the expertise of their local electrician. Your electrician can provide you with the safe repairs and installations that help to keep your home working at its best. Most of us may think of electricians solely when we need work done on outlets, lighting or electrical panels, but the skills many electricians possess allows them to assist you with highly detailed, specialty work as well. There are a number of special services you can get when you hire us at Hoffer Electric to be your residential electrician in Culver City.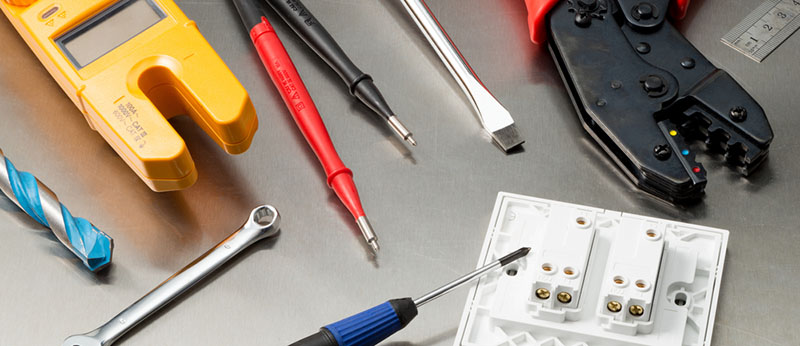 Installing Fans for You
Your electrician is just the person you should call when you need a new ceiling fan or attic fan for your home. The wiring for a ceiling fan can be tricky, and you want to make sure an expert installs it so that you know it is secure in its location and the wiring is done correctly. Wiring done incorrectly can lead to all kinds of hazards for you and puts your home at risk. Attic fans can be just as difficult to install and getting it done the first time correctly can help to save you a lot of time, money and frustration and create a safer environment for your home.
Outdoor Wiring Needs
A residential electrician in Culver City like us at Hoffer electric is just the service to call when you are in need fo help with outdoor wiring as well. We can help you get the proper, grounded wires in place for your new pool, spa or sauna. You may want new outdoor lighting for your patio, or perhaps you are having an outdoor kitchen installed and need the proper wiring completed for the project. We can also help you with solar lighting or security lighting for your outdoor areas.
Many Services to Offer
Here at Hoffer Electric, we are the residential electrician in Culver City you want to use for all your electrical jobs. We handle services large and small, from easy to complex, and provide you with the expert, reliable work you need so the job is done right. You can learn more about the services we offer when you go to our website, or you can call our office at 310-321-4996 to discuss your electric needs and make an appointment with us so we can help you out.