Shed New Light on Your Business with a Commercial Electrician in West Hills
When you own and operate your own business, naturally you want to get the best work and production from your employees each day. To do this, you want to be sure that the workplace and areas in it are comfortable and beneficial to everyone physically and mentally. A big part of all of this is having the proper lighting for your office or store. Studies have shown that with proper lighting, workers will be more productive for you, feel better and work safer. If you need to make some changes to your lighting, you will want to call a commercial electrician in West Hills like us at Hoffer Electric.
Feel Better with Better Lighting
Better quality lighting in the workplace will have all of your employees feeling better. There will be much less eye strain that workers must deal with and this will cut down on things like headaches and eye fatigue that can lead to problems. The level of alertness will be higher with better lighting, making for a safer workplace and fewer errors occurring in work done. You may even find that your employees are happier and enjoy their work more because they have better lighting around them all day in the office.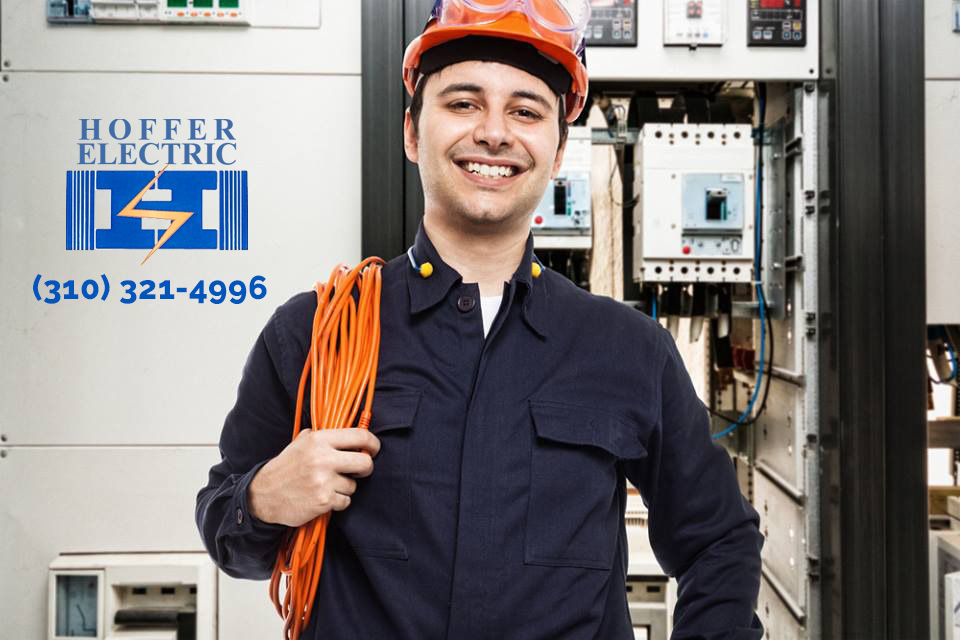 Choosing the Right Lighting
You will want to bring in a commercial electrician in West Hills like our service at Hoffer Electric when you need to change your lighting. We can come into your facility, evaluate the lighting you currently have available and make professional recommendations to you that can provide you with a better situation. You will find we can offer you the best options available regarding quantity, quality, style and design for new lighting installations that will work to improve conditions in your location. We can install all the lighting for you safely and efficiently so that you can work with minimal interruption.
Schedule an Appointment
If you are interested in learning more about some of the new lighting options that are available today, call us at Hoffer Electric so that you can hire a quality commercial electrician in West Hills. You can contact our office at 310-321-4996 and arrange for an appointment so that we can discuss your lighting, evaluate your location and provide you with a free estimate for the work so you can have better lighting in your office.