Save Money with These Electricity Saving Tips from An Electrician Santa Monica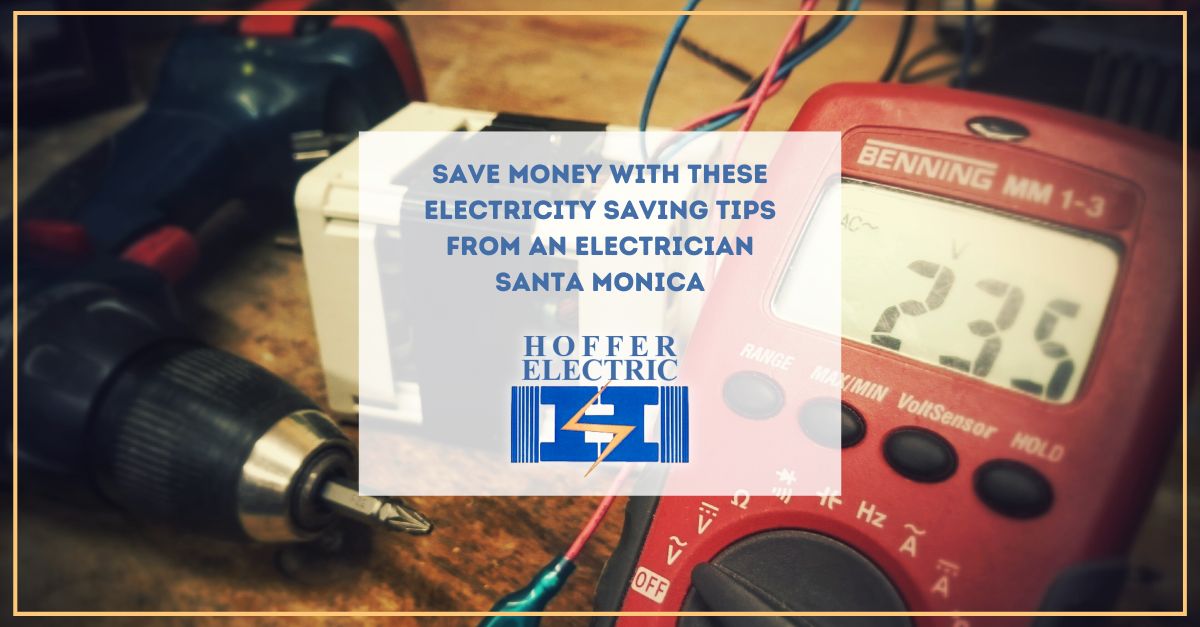 You may save money on your monthly power expenditures by implementing a few of these easy strategies, even though electricity bills can be rather pricey. A homeowner interested in reducing their energy use might benefit from the recommendations of an electrician in Santa Monica. Santa Monica is a lovely seaside city that offers a wide variety of things to see and do. Even if it may be warm all year round, it does not imply that you should be required to pay for heat if you do not need it. This blog article has all the information you need to reduce the cost of your monthly power bill and save money in the process. To assist you in lowering the amount of money you spend on your monthly energy bills, an electrician in Santa Monica has provided the following advice.
Make Sure All Appliances Are Properly Plugged in And Turned Off When Not in Use
When it comes to your power bill each year, you may not even know it. The good news is that a slew of options is available to lower your monthly energy bills. When it comes to power conservation and efficiency, these are the two most critical considerations. Improve your home's power use and save money simultaneously by reducing consumption and increasing efficiency. Start by looking at the many devices hooked into your home's electrical system. While some of them are plugged into their power strips, you may note that some are connected to other equipment connected to a power strip. Do not leave electronic gadgets plugged into the same outlet or power strip as other devices in your home. They should be fully disconnected from any energy sources if they're not utilized.
Take Advantage of Natural Daylight and Limit the Use of Artificial Lighting
One of the simplest actions is to relocate yourself so that you are sitting closer to a window. After all, the sun doesn't cost a thing! Consider putting mirrors that reflect light into gloomy areas where you spend the most of your time, such as the dining room or the kitchen, if you don't want to make any significant alterations to your living space but want to make some improvements. If you had used overhead lights instead of these lamps, you would have wasted less light, but you would not have been able to enjoy the view as much. You may discover that these mirrors also contribute one-of-a-kind design elements to your home. If you decide to make alterations to your house to enhance the quantity of natural lighting present there, you will also be able to tailor it better to meet your requirements.
Set Your Thermostat to A Reasonable Temperature for Winter and Summer, And Dress Appropriately for The Season
You don't need the assistance of an electrician in Santa Monica to set your thermostat to an appropriate temperature; you only need to consider what temperature is most comfortable for you and your family, and then stick to that setting! Everyone wants their houses to be much cooler than normal over the warm summer months so that they may relax and take advantage of the season. Keep your thermostat in the colder zone, according to the recommendation of an electrician from Santa Monica (or get one that will let you set different temperatures for different times of day). If your apartment is somewhat cooler, you won't feel as hot during the day, giving you more energy, and you won't have as much trouble sleeping at night since you won't have to remove all the covers. You may potentially notice a reduction of as much as ten percent on your monthly cost for utilities!
According To an Electrician in Santa Monica, You Should Hang Laundry to Dry Instead of Using the Dryer Whenever Possible
Laundry drying is a huge thing when saving money on your power bill. If you're not using your dryer, you'll save significant money on your utility bill by not drying your clothes. Use clothespins to hang your laundry on a shower curtain pole if you have children and no clothesline (or porch) in your house. Hanging it on the line every time you wash laundry will save you money in the long run since it will be out of sight and dry fast enough for you to wear it that day. 
Some people prefer not to wait for their clothing to dry outdoors, so they'll put them in the dryer for an extended period. Wet clothing may be thrown into dryers after they've finished drying to avoid having to remove the garments. You may want to open the door if you find yourself doing this. This can help your garments dry more quickly the following time around since it will remove some of the excess moisture.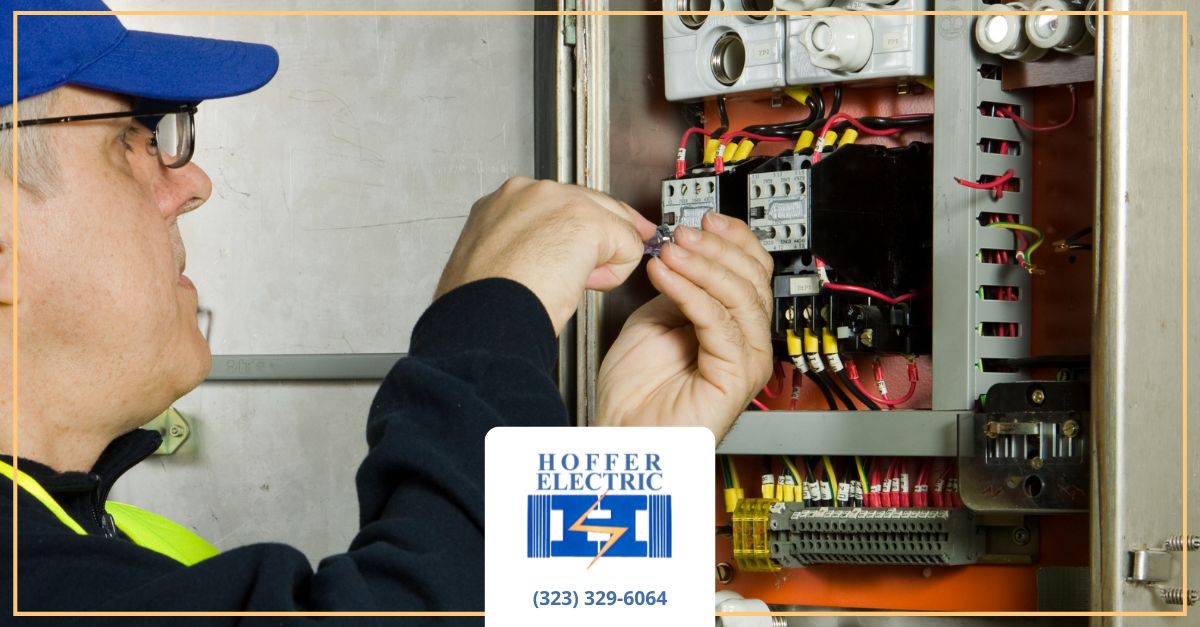 Plug Appliances into Power Strips and Turn Them Off When Not in Use
Think of how much easier life would be if everyone in the household could act as a gigantic power strip. Technically, you could do it. That way, you don't have to worry about how long the iron was left on or how long the TV was running while no one was watching it. (Although certain items, like computers and televisions, should never be turned off or disconnected.) Let's start with the appliances you already own. Plug them onto a power strip that allows you to switch off specific appliances before you do anything else. Make your kitchen counters less cluttered by purchasing extra power strips, which will allow you to keep your appliances plugged in at all times. When you're not using your hair straighteners or blenders, you may save money by simply turning them off with these power strips. This might result in large savings over time, depending on how often you use them.
Hoffer Electric is a family-owned and operated business that's been helping customers with their electrical needs for over ten years. Hoffer Electric is licensed, bonded, and insured to handle all of your electrical needs. From simple wiring or fixture replacement to the most complex jobs, contact Hoffer Electric today at (323) 329-6064 or (818) 999-4190 for more.