Rewire Your Office with a Commercial Electrician in Encino
You expect everything in your office to run each day smoothly so that you can get work done efficiently. However, over time, the atmosphere may become more challenging and difficult for you and your workers. You may find that the lighting is not as good as you need it to be for people to work safely or perhaps the new equipment you are using requires more power that you have access to. Situations like this often call for new wiring to be installed. Getting help with rewiring your office should fall to a qualified commercial electrician in Encino like we have at Hoffer Electric.
More Efficient Commercial Lighting
The right lighting in your office will help create a better and more comfortable work environment for your staff. You want people to see well enough so that they are not dealing with an eye strain that can cause fatigue and lead to potential errors or accidents. Having an electrician come in and provide you with the new wiring you need for better lighting systems can turn things around. Your new lighting will help everyone work better, make fewer mistakes, and feel better throughout the day.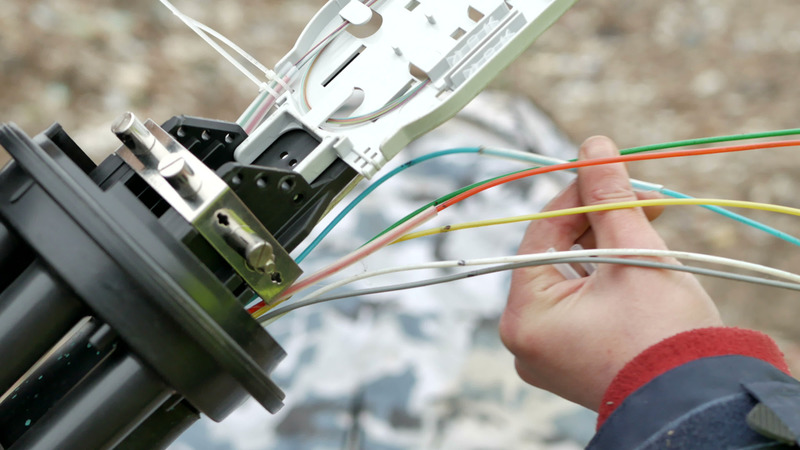 An Electrician Providing New Phone Wiring
The latest phone and computer systems that will work best for your business can require new installations and wiring. Using a commercial electrician in Encino like us can help you get the wiring for your new computer or phone system. You will not have to deal with problems of dropped calls, static and interference, slow server and Internet connections, and other issues that can cause delays and problems for your workers.
Contact a Commercial Electrician
Contacting a commercial electrician in Encino like us at Hoffer Electric can assist you with the rewiring work you need so the job is done safely and correctly. You can phone us at (323) 922-5205 to set up an appointment, or you can use the contact form here on our web pages to provide us with your information and questions. One of our representatives will get in touch with you to schedule an appointment. If you prefer to send us an email, you can do it dbhoffer@socal.rr.com. Please include your details and your query so we can get back to you in no time. Get the new wiring that will have a positive impact on your work environment.