Recessed Lighting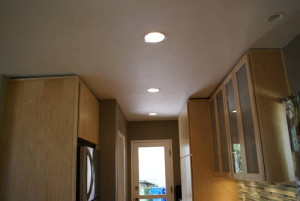 Looking for an estimate on your
upcoming home improvement project?
Call us today!
(323) 329-6064
(818) 999-4190
(888) 476-7197
Recessed Lighting Increase the value of your home with a simple no hassle installation process.
There are few different types of recessed lighting fixtures available.
Incandescent, Halogen, LEDS Available.
Low Voltage fixtures:
Uses a transformer to reduce the Volts provided by your home electrical system, down to the fixtures required voltage. Low Voltage fixtures are very popular & come in a variety of styles and sizes but maintaining and repairing these can be costly.
Standard voltage fixtures:
A very popular simple fixture by design. These come in a variety of styles and sizes to fit every need. No maintenance required. Just replace the light bulb.
Call Hoffer Electric today at (323) 922-5205 for more information about Recessed Lighting!