Reasons Why a Licensed Electrician in Los Angeles Makes a Difference
The adage of "good help is hard to find" certainly rings true for many of us today. When something goes wrong with your home or business, and you need repair work done, finding a licensed person to do the job for you has become quite a chore. Even though there seems to be a large listing of services offering work like contracting, plumbing, or electrical work, you can never seem to get the company that is reliable or does good work for you. Following the three R's – references, recommendations, and Yelp reviews – can help ensure that you choose the right licensed electrician in Los Angeles.
References are important. And there is nothing wrong with asking a service to provide you with references. That way you make sure that they satisfied other clients with their work. Recommendations are always important as well. So ask your friends and neighbors who they have sued for electrical work to see who you can contact. Finally, read online reviews provided on websites and forums so you can see what other customers are saying about a particular service.
A Residential Electrician to Install New Ceiling Fans
You love your home, but there are many spots in the house where the lighting you have in the room seems inadequate or dated. You struggle to see things well, but there just does not seem to be anything you can do to make things better. Now may be the right time for you to think about an upgrade and choosing to go with ceiling fans in different rooms in your house can be the answer. Calling a residential electrician to install new ceiling fans for you can give you the lighting you need and make sure the job is done correctly.
A Licensed Electrician in Los Angeles for Proper Installation
Installing a ceiling fan may not seem like that big of a deal at first, but if you do not have the proper wiring done in the area already, you will want to make sure you contact an electrician to help you. A licensed and experienced electrician can come into your home, check the areas where you want to have your ceiling fans, and provide you with the best options regarding what needs to be done. You can get the correct wiring job, and even get an upgrade to your electrical panel if necessary to handle the extra power so you can be sure everything is safe.
A fan installed improperly poses a risk to your home and family. If the wiring is not correct, there is the potential for a short or fire. Getting the right person to do the job for you will make sure that the fan works right and is completely safe.
Make Your Project Successful with the Help of a Commercial Electrician
Deciding to renovate your business location is a big step on your part. You have known you needed to expand and make your facilities better so your employees have the space they need to work well and so that your customers or clients are more comfortable, but now that you are ready to undertake the project you need to make sure you hire all the right people to do the work for you.
Getting contractors in place is important, but if you are making additions or changing the space significantly so you can add new, more modern equipment, you may want an electrician to come in and do work for you as well. A commercial electrician can help make your renovation project more successful for you.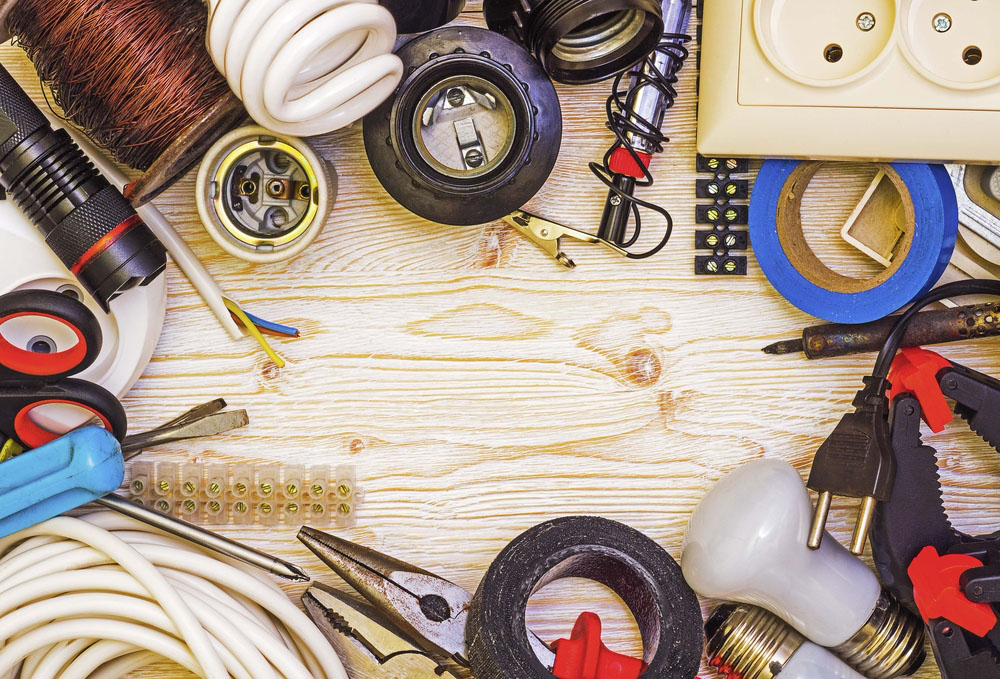 Licensing is Critical
There may be many contractors out there today that tell you they can handle the electrical work for you. But if you really want to be sure that they do it correctly, you want to have a licensed expert handle it for you. Contractors need to be properly licensed to do electrical work. This is done to make sure the job is performed correctly and safely. A licensed electrician is going to have the deep knowledge of electrical systems of all kinds so they will be aware of any special challenges they may face in the work that needs to be done. They will also be able to make use of the latest tools. Equipment and technology needed to make sure the job gets done right the first time so nothing needs to be re-done right away, costing you more money in the long run.
You want to do all you can to make sure everything is up to code, safe and functioning properly always. If there are ever any questions about wiring, electrical panels, circuits, lighting or other electrical components, you need to know that you have someone you can trust to come in, perform the necessary work and have everything in proper order for you.
To make sure you have a quality electrical contractor in Los Angeles that you can trust, you want to hire us here at Hoffer Electric. They have served the Los Angeles area since 1967. And can provide you with all the residential, commercial and industrial electrical work that you may need. Call (323) 922-5205 to schedule a service and get a free estimate for the work needed. Get the electrical service you can trust and rely on in the Los Angeles area.