What to do When You Need a Commercial Electrician in Tarzana
The last thing you want is to walk into your office, storefront, or place of business in the morning and find that you are having electrical problems. It could be lighting that is not working correctly, shorts around specialized equipment that you have or problems that you are unable to figure out that keep your business from operating. Every minute you are unable to do your job can cost you money and customers, so you need to act quickly to find a remedy to the situation. You need to know what to do and who to call when you need a commercial electrician in Tarzana to assist you.
Calling a Commercial Electrician in Tarzana
If you know you have an electrical problem, you are going to want to reach out to an electrician that provides work at commercial locations. You can start by calling around to your local electricians to see who can do the work for you so you can talk to them about the issues you are having. If the problem seems dangerous and needs immediate attention, you need to know the service you call is one that can respond quickly and get to you as soon as possible.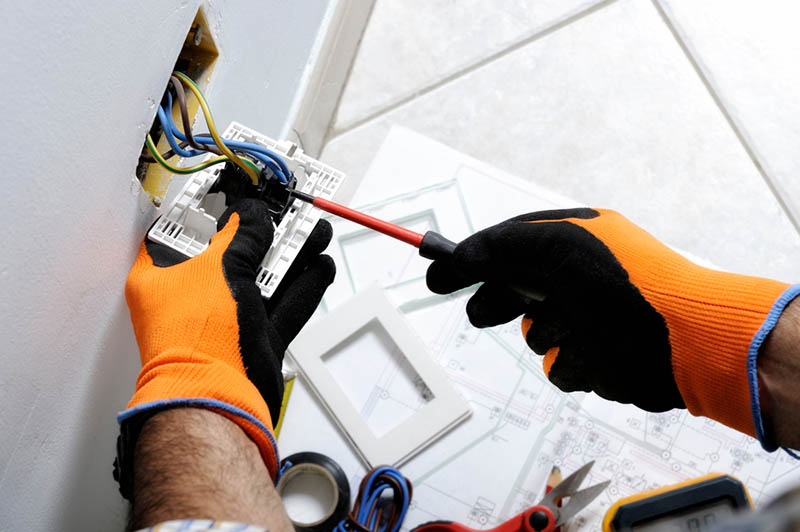 Getting Quotes from an Electrician
Cost is always a factor for you where your business is concerned, and it makes sense that when you talk to a commercial electrician in Tarzana that you ask if you can get an estimate or quote regarding the work you need. While getting the repairs performed is important for you, you also want to know that the work getting done is affordable for you and that you are not getting taken advantage of because of the situation. Working with an honest and fair electrician will give you a secure feeling that you have someone that you can trust.
Expertise in Commercial Electrical Work
At Hoffer Electric, we can be the commercial electrician in Tarzana that you turn to when you need help with electrical repairs. We are reliable, responsive, and have the expertise you want working on your electricity to get everything back working again. Call us here at (323) 922-5205 to ask questions, get an estimate, or schedule a service call so that we can come out and help you right away. Alternatively, if you want to make an enquiry and prefer to do it in writing, you can send us an email to dbhoffer@socal.rr.com.