Make the Best Choices with the Help of a Residential Electrician in Santa Monica
You are finally getting around to making those plans for the renovation of your basement, family room, bedroom or bathroom. Perhaps you are thinking of adding a room onto your existing home and will have all new space to work with. You work closely with the contractors on the project so that you know the rooms will look the way you want them and have all the features you need. Now it is time for you to think about the electrical work, wiring, and lighting you will have in your new space. To make the best choices for your project, you want the input and help of an experienced residential electrician in Santa Monica like us at Hoffer Electric.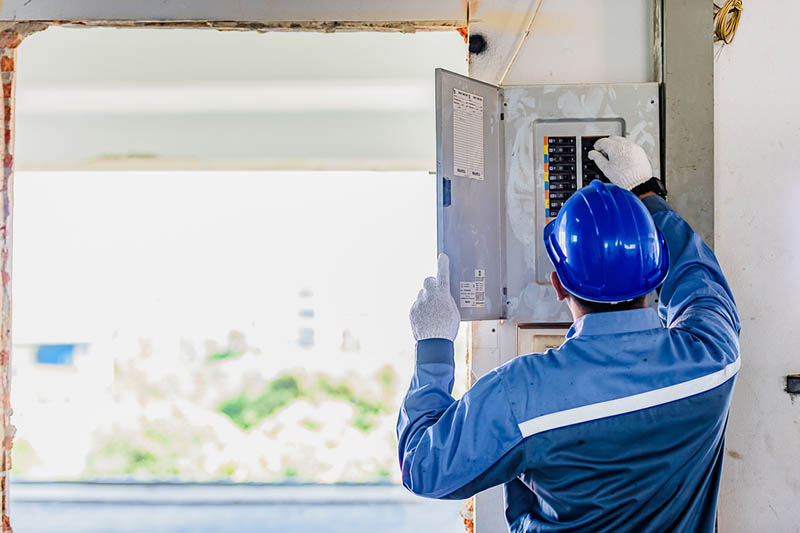 Discover What is Best
With any room renovation or new addition, there is going to be electrical work to consider. You want to make sure that you have wiring that is current and meets all code standards so that it is legal and safe for your home. You may also need to make changes to your electrical panel, circuits or breakers if you are adding newer appliances that require more electricity than your current wiring offers. You can get a thorough analysis of the plans you are making and what you will need when you have us work with you on your project.
Find Out Your Lighting Options
Very often lighting is something that gets easily overlooked in all the plans you make for renovations. As your residential electrician in Santa Monica, we can look at your plans and give you the best options that we see in the area regarding your lighting and electrical work. We can give you options as to what will work best, look its best and provide you with the greater energy efficiency and savings you are seeking. With our help, you can get the lighting that perfectly enhances your space.
Call for an Evaluation
When you are working on your plans and making decisions about your project, give us a call at Hoffer Electric so we can work with you as your residential electrician in Santa Monica. You can call our office at 310-321-4996 to arrange for an appointment for an evaluation so we can look things over for you, provide you with options and even give you a free estimate for any work you may need so you can see all we can do for you at a very fair rate.