Los Angeles Solar Installers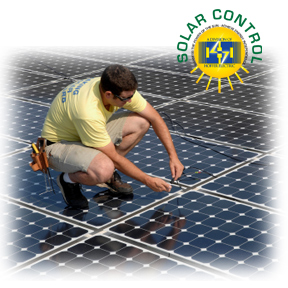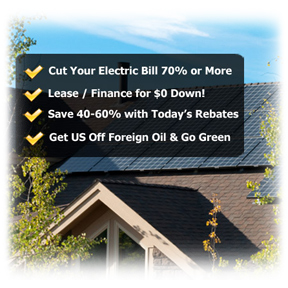 Solar Panel Installation In Los Angeles

Harness the power of the sun from the comfort of your own home to achieve energy independence with the help of Hoffer Electric's newest division, Solar Electric. Already among the top solar power installation companies currently serving the Greater Los Angeles area, Solar Electric's mission is to help our clients achieve energy independence in order to save for decades by going green with solar power. Our experienced installers, electricians, coders and project managers provide a full-service one-stop-shop for all of our solar power services, making the installation process easier than ever before. Put our 40 years of experience to work, and relax for instant savings.
How Solar Electric's Solar Panel Systems Work for You
Did you know that recent legislation has already led to solar power costing less that grid power in 10 American states including California? Luckily for us, that translates to some serious savings in regards to your monthly utility bill. By letting the experienced and professional solar panel installation team of Solar Electric equip your home with solar panels you'll be able to take advantage of a whopping federally sanctioned 30% tax credit right off the bat. Never mind the fact that you'll never have to pay another utility bill for overpriced grid supplied energy another day in your life. So why wait, Solar Electric is ready to help you start your savings today!
Why Choose Solar Electric?
Switching to solar energy is easier than ever before with our three point installation process. Our simple three step plan encourages clear communication between installers and clients while also keeping the installation process in motion. Let's go over what exactly you can expect once you've contacted Solar Electric about having solar panels installed on your home's property.
Assessment – We'll start your installation process by making an appointment so that one of our friendly service representatives can visit the installation site in order to ensure the maximum effectiveness of your solar panels placement.
Installation – The Solar Electric installation team will deliver and install the system components as quickly and efficiently as possible while adhering to all safety procedures and precautions. A follow up inspection period will take place in order make sure that state placed protocols are met.
Activation – Here's the best part. Once the utility company gives approval, you get to flip the switch to start generating your own clean, affordable energy.
Save Your Money – And the World with Solar Electric
Down almost 100% since 1977, the cost of solar panels has fallen more than 50% since 2007 alone; while the consistent increase of public demand has caused installation costs to fall as well.  At Solar Electric we provide energy effect solar panel installation that guarantees to provide 100% of your homes current energy usage, while also increasing your property value up
to 20 fold. To start the process of installation, one of our solar energy product managers will visit your property to determine the unique specifications of the available space in which you plan to have your solar panels installed. From the initial site analysis, to the expedient installation of your homes new solar panels, the Solar Electric team will work relentlessly until we're sure that your home's new addition is working as efficiently as possible.
So why wait? Solar is ready now, and your savings start immediately.
The Los Angeles Department of Water and Power offers solar rebates that are based on the estimated performance of the home solar system. Additionally, your local utility company will calculate the estimated production of the system to give you the opportunity for a one-time payment in exchange for 20 years of production. For more information on the rebate program, see the LADWP solar incentives page.
Contact Us for Professional Solar Panel Installation in Los Angeles

Solar Control is known for its honesty, quality service, and dependability. We offer the best values and will meet or beat anyone's price. If you have questions regarding the solar panel installation services of Hoffer Electric's Solar Division, Solar Electric, or would simply like to contact us to speak with one of our service representatives regarding some of our other available services, don't hesitate to contact us today! We know how to integrate your home's electric panels to utilize the latest solar technology. There are many rebates and savings on the market, don't miss out – take advantage of these great opportunities.
Call us today at (310) 321-4966 or click the button below to receive a complementary consultation quote!