Electrical Safety Tips from a Licensed Local Electrician in Woodland Hills
Just because you got an A in physics where you were in high school doesn't mean that you are a qualified electrician. Trying to work on your house's electrical system without the necessary know-how can have some catastrophic results. Your best course of action would be to get the professionals in to come and sort out your problem. However, there are a couple of things that the layman can do in the meantime. Here are a couple of tips from our qualified electrician in Woodland Hills to set you off in the right direction.
Early detection
It isn't uncommon for your electrical wires to become worn over time. If you think of your kitchen appliances or clothing iron, they get moved around quite a bit.
Due to these movements, your wires are bound to get damaged and, in some cases, the isolated wire is exposed. This is where the dangers come in. When you see a damaged or exposed wire, you should call a professional to come and replace the faulty wire.
However, it might seem like common sense, but you have to be able to see the wire to know that it is damaged. This is why you should never run an extension cord under a carpet or rug. When a short circuit occurs, it can generate enough heat to set the carpet alight.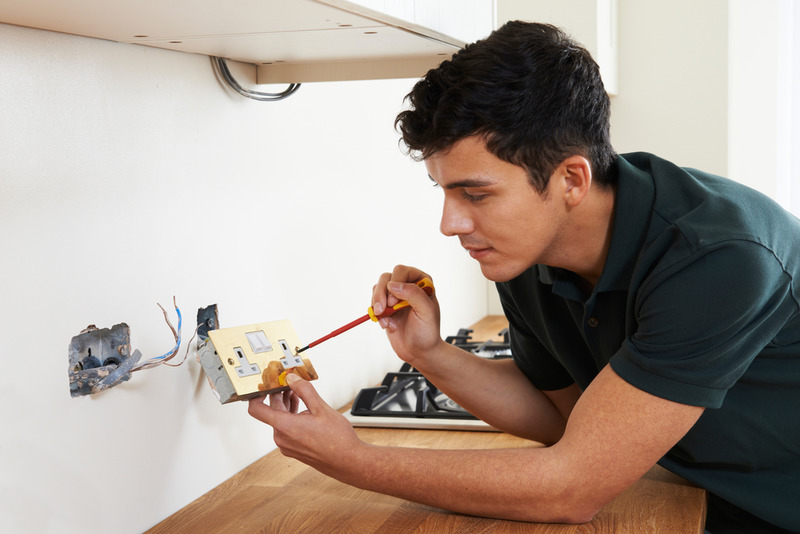 Not enough plugs
When you bought your house, the last thing that you looked at was the number of plugs you have available. After unpacking the kitchen, you realize that you don't have nearly enough plugs for all your appliances. What most people would do in these cases is that they use multi-plug upon multi-plug to create enough outlets.
This is probably the worst thing that you can do seeing that your wall socket has a maximum current that it can handle safely. When you overload the socket, it could generate enough heat to damage your wires and cause an electrical fire.
It goes without saying that you will need to do some upgrades. It isn't the most expensive job, so it is worth your while to invest a couple of dollars to get the job done.
Age matters
People don't often appreciate the fact that an old house's electrical wiring could be old as well. What this means that that there are almost certainly areas in the wiring system that is compromised.
As long as you play it safe and only plug one high wattage appliance in a receptacle, you should be fine. However, having your wires inspected and upgraded is the ultimate solution.
Getting a professional in to evaluate your whole house could end up saving you more than the damages that the faulty wires could cause.
Call the Pros
If you have done all that you can do, it's time to call the professionals Electricians in Woodland Hills to come and lend a helping hand. Call Hoffer Electric on (323) 922-5205 or (818) 999-4190 for expert advice and any other electrical query you may have.