Keep Your Business Running Thanks to a Commercial Electrician in Westwood
There are a lot of things that are important to your office or business so that it can function at its best each day. You likely need to be able to make use of your phone systems, computer systems, cash registers, warehouse and a variety of different types of equipment so that everyone is able to do their job efficiently. What you may not think much about is that the electrical work in your office, store or building is what helps to make all of this happen for you. Even just one small problem can cause major delays in all of your processes. If you want to keep your business running well, you want to turn to a commercial electrician in Westwood whenever you may think there is an electrical issue.
Proper Wiring is Key
If you are having regular problems with your phone systems where call seemed to drop or get disconnected or have been having issues with your computers where things do not seem to be operating well, it may be an issue of the particular wiring that you have in your office or store. One of our electricians can come to your facility and inspect and analyze the phone and computer wiring to see where any potential problem areas may be. They can then make recommendations and perform repairs so that you have the proper wiring available so that your systems will run efficiently.
Improve Your Lighting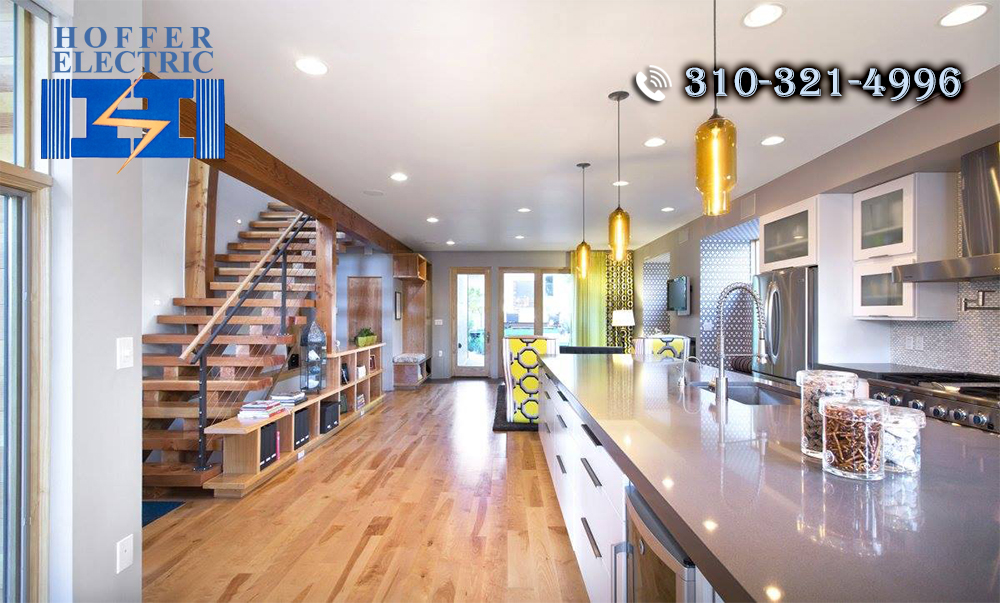 Another thing that we can assist you with as a commercial electrician in Westwood is to help improve the lighting at your facility. Proper lighting is essential for your employees and customers no matter what type of industry you may be involved in. You want to make sure everyone can see correctly to do their job safely and well. You may also want to make changes to your lighting so that it is more energy efficient to save you money on your utility bills. Our electricians can assist you with any of these issues.
Give Us a Call
If you think you are in need of any type of electrical repairs or would just like to have improvements made to your wiring or electricity thanks to a commercial electrician in Westwood, give us a call at Hoffer Electric at 310-321-4996. Hoffer Electric has been providing commercial electrical services to the greater Los Angeles area for nearly 50 years and we can help you with any and all electrical problems or questions you may have.