Is Recessed Lighting Out of Style?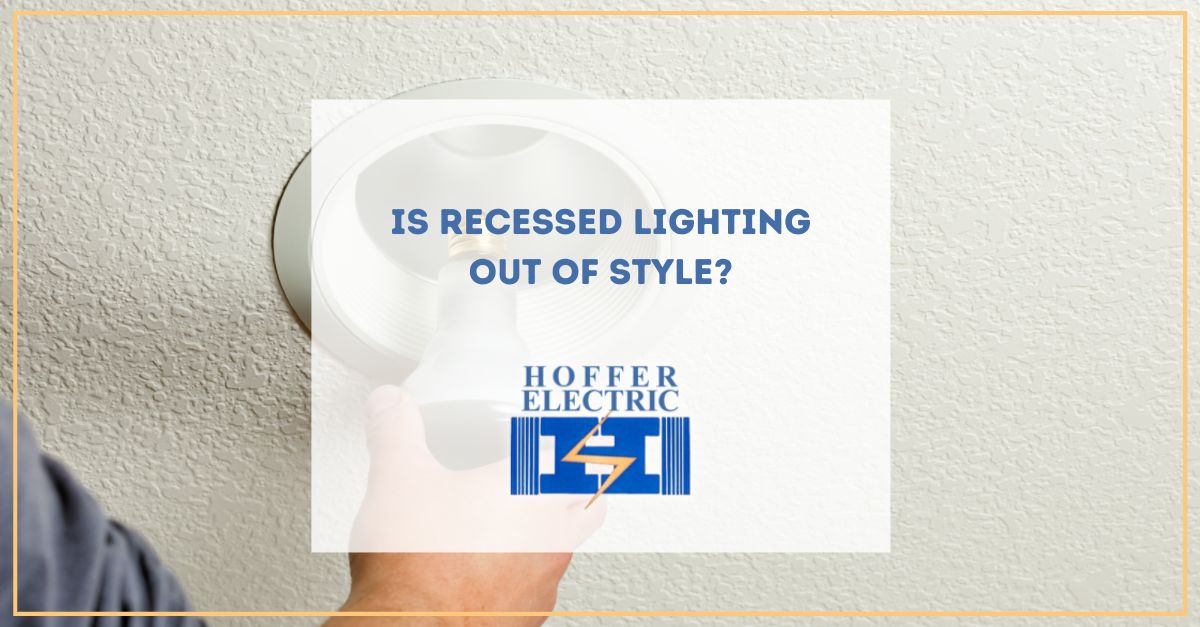 Recessed lighting will not go out of style. Installation of this type of lighting is one of the services of our electric company in Los Angeles. But this type of lighting varies by finish, size, and style. If you are having second thoughts about installing this type of lighting system in your home, keep reading to get to know more about it. But first, let's talk about why you must hire an electric company to install it. 
Importance of Hiring an
Electric Company in Los Angeles
for Recessed Lighting Installation
You may think that installing this type of lighting in your house is easy. But you need to keep in mind that you need to abide by the local code if you wish to install it. An electric company has the right permits to meet the requirements of the city. The company can also prevent common mistakes, such as poor wiring or overloading. Furthermore, the company has licensed electricians who are experienced in spacing the cans. They also know how to avoid damming your ceiling. 
Moreover, recessed lighting requires some serious electric wiring jobs. If done poorly, you're putting your home at risk of fire and electric shock. Thus, asking your neighbor to install lighting for you is out of the question. It's cheaper, but if you want to be safe, you should hire an electrician.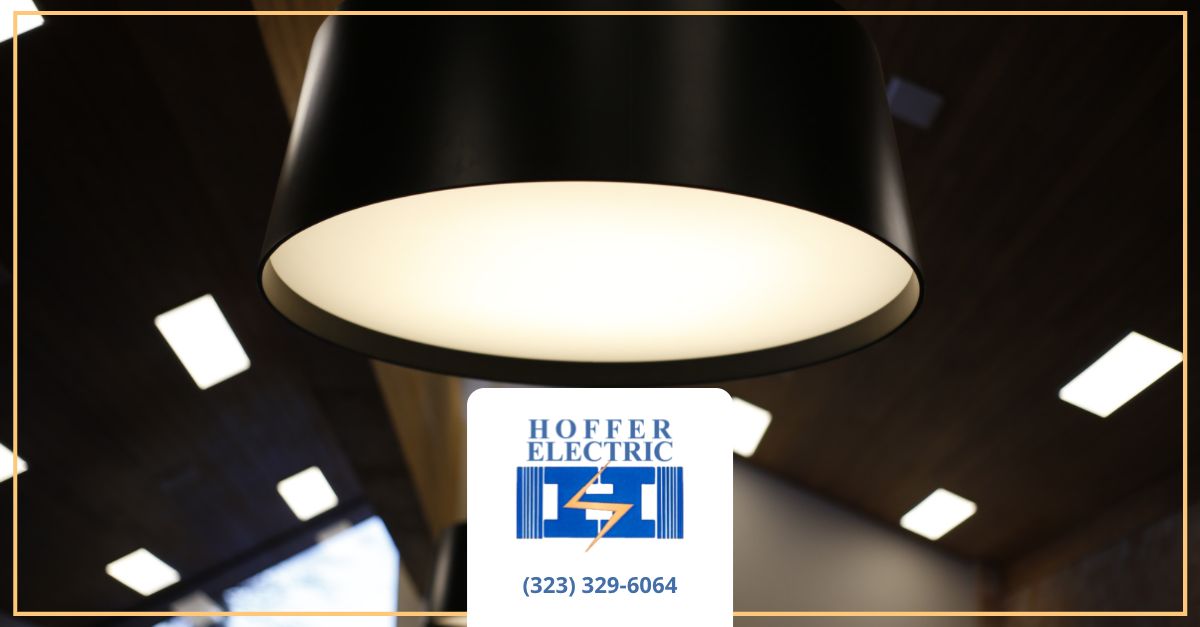 What are the Benefits of Recessed Lighting? 
Save Space 
Recessing the lighting into your ceiling means that that you're not hanging a fixture from the ceiling. The lights are inconspicuous. And if you add a ceiling fan to your room, recessed lighting won't disrupt the fan. 
Focus on the Light 
The purpose of this type of lighting is to deliver light. It doesn't draw attention to the fixture. It brings efficient lighting to your room. It's one reason this lighting will never go out of style. 
Even Distribution of Light 
Recessed lighting can provide an even distribution of light. However, you must place and space the cause evenly. An experienced electrician can strategically install the cans to deliver even distribution of light. This recessed lighting is especially useful in a kitchen where you want an equal distribution of light to help you see clearly. 
Change Finishes 
Another reason you should consider it is that recessed lighting offers the flexibility to replace the finishes, whenever you wish to. The can will stay forever. But the finish can be outdated and you can replace it to suit your needs. You can also replace it as often as you like. It's easy to replace and you can do it on your own. 
What is the Cost of Recessed Light Installations? 
The cost can vary depending on the fixture and other factors. Per fixture, expect to spend around $200. The labor cost can start at $85. If you need additional wiring, extra charges may apply. 
Strategically Install Recessed Lighting
Are you planning to install recessed lighting in your LA home? Call our electric company in Los Angeles today so we can talk about installing it safely and strategically: (323) 329-6064 or (818) 999-4190.