Installing Hot Tubs with LED Lights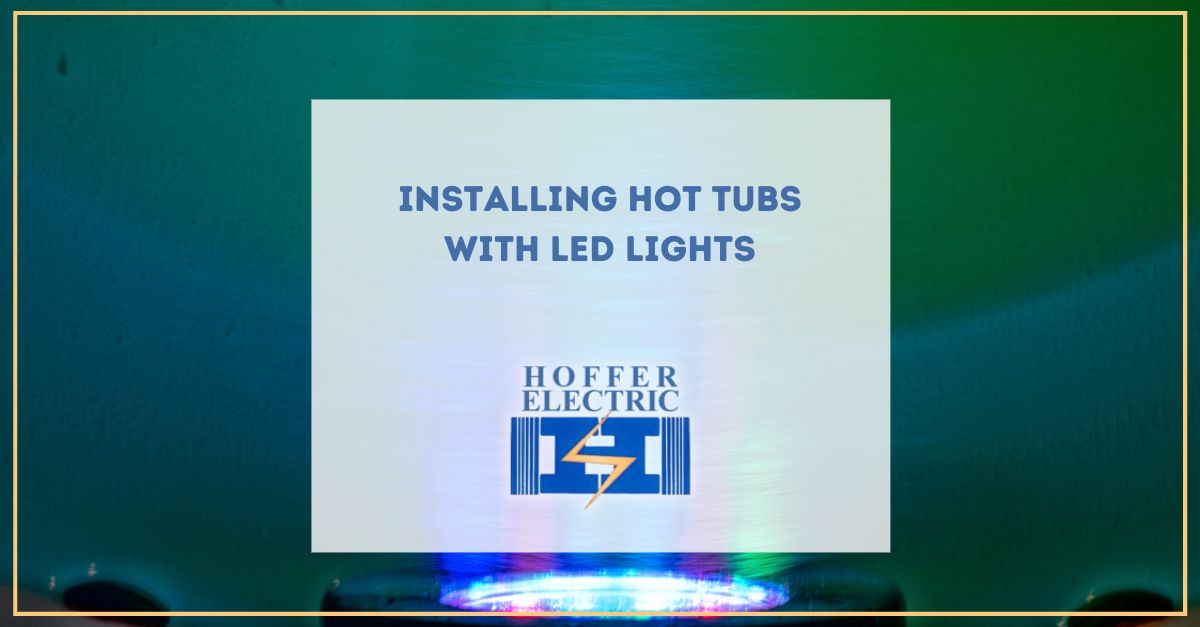 If you're lucky enough to own a hot tub in your LA home, there's no doubt you want to better your experience when using it. One way to ensure that you enjoy every session in your hot tub, you might want to consider installing LED lights. But you can't just install them on your own. Even though you have the ideal lights for your tub, you still need to hire an electrician in Los Angeles to place them for you. 
Electrician in Los Angeles
to Install Waterproof LED Lights 
LED lights will sit within the water. They will illuminate from below. But you can also pick general waterproof lighting that you can install around the tub. The lights remain resistant to water spills and splashes. Hoffer Electric has a team of electricians to help you pick the right LED for your hot tubs and install them properly. 
Should You Install the Hot Tub Indoors or Outdoors? 
You can install it either way. However, if you're going to install it outside your house, make sure that the hot tub is designed for exterior use. Choosing to install it indoors will give you the privacy that you want while using it. This setup lets you enjoy the relaxing features of the tub without worrying about the weather conditions. Thus, even if it's raining outside, you can still use the tub and have a relaxing day or night while sipping a margarita. 
However, when you install a hot tub with LED lights indoors, you should know that it needs additional support. You should consider the extreme weight of the tub, especially if you're installing it on the second floor of your house. Furthermore, a hot tub creates a humid environment. Thus, make sure that you install proper ventilation in the room. A dehumidifier can help. And if you opt for a permanent indoor hot tub, you need to make construction modifications to your home. You don't need to worry about it if you hire a professional electrician. 
Outdoor Hot Tub
On the other hand, if you choose to install it outdoor, make sure that you install proper lighting in the area. It can be the centerpiece of your backyard. With the right lighting, it can accentuate your investment. Besides adding LED lights in your hot tub, you also need to install proper lights in your walkway. The lights will enhance your safety as you walk to and from your hot tub, especially at night. Even though there are lights in the hot tub, they may not be enough to illuminate the walkway. The good thing is that there are energy-efficient LED lights that you can use to create a cohesive design. 
Perfect Design for Your Hot Tubs
When you consult our electricians, they can provide you with a perfect design that can add proper lighting to your backyard and the hot tub. Contact our electrician in Los Angeles today to know more about the lighting options for your hot tub: (323) 329-6064.