How To Save Money by Choosing the Right Electrical Contractor Woodland Hills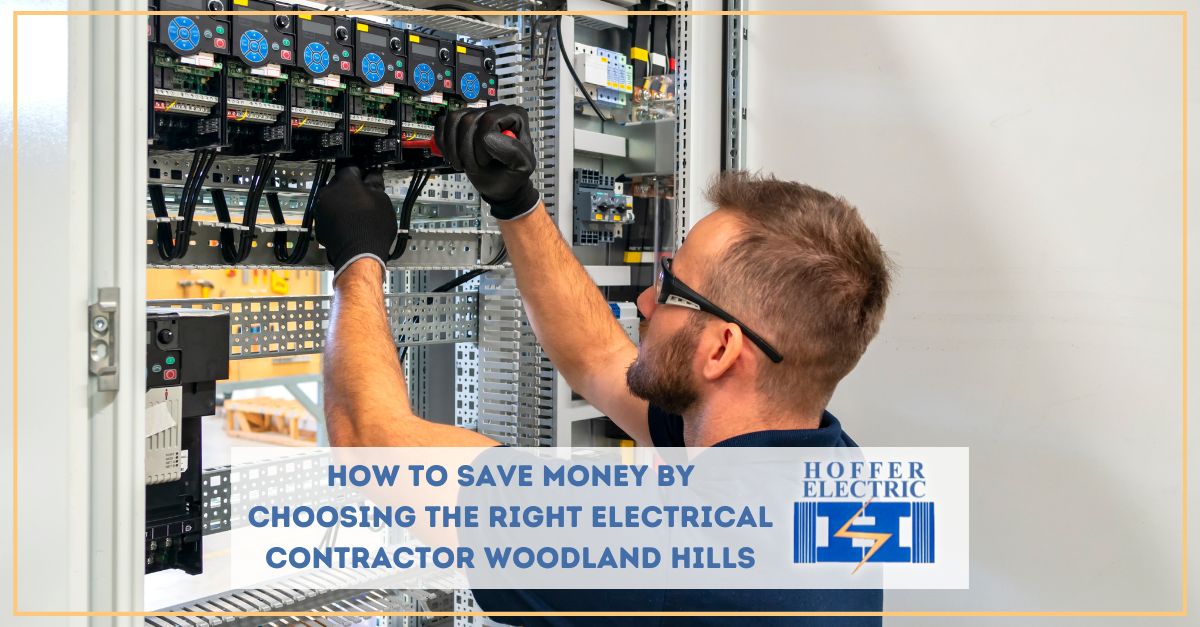 There are many things to consider when looking for an excellent electrical contractor in Woodland Hills. You want someone who will do the job right, and you want to ensure they will only charge you for their services. But if you want to save money on your electrical project, there are some things that you can do to make sure the contractor is getting paid fairly. Here are five ways how to save money by choosing the Right electrical contractor in woodland hills:
Get Multiple Quotes
If you're considering having any work done to your home, you've heard that it's always a good idea to get at least two or three quotes before choosing the right electrical contractor in Woodland Hills to go with. But have you ever wondered why? This is some good advice! It's essential to make sure that you always get at least two or three quotes because even though you may think that the first quote you get is going to be low-priced, there's no way of knowing for sure if this is true until you also hear what other companies are willing to do the job for. When it comes to electrical contracting, one of the most important things when looking at a quote is how much they will charge and what they will need from you to do their work.
Ask For References for an Electrical Contractor Woodland Hills
When you're looking for an electrical contractor to help with your project, find out if they have any references. References are a great way to check out the quality of work that someone can do. When you speak to the people who have worked with them previously, you can also find out if they were responsive and prompt about getting the job done in time.
If an electrical contractor in Woodland Hills has references, call them and talk to them about their experience working with the person you're considering hiring. You can get even more information by looking at the websites of some of their past clients and reading reviews on things like Yelp or Angie's List. 
Look At Online Reviews
It's often said that a business is only as good as its last job, which means you should make sure any contractor you use has a solid reputation in your community. If a company has been in business for years, it can be easy to forget that online reviews are one of the best tools to help you assess the quality of their work.
Don't just look at their overall rating on Yelp or Angie's List; you want to see what customers have said about their experience with the contractor. What is the best way to do this? Please spend some time reading reviews from past clients and seeing what stood out to them. Reviews will give your insight into how transparent the company is about pricing and services.
Know What You Need Before You Call a Contractor
The first step to saving money when hiring an electrical contractor is to do your homework and know exactly what you need before you start calling around. This will eliminate many of the back-and-forths that can happen when you call a contractor without a clear picture. If you're building something from scratch, be sure to have your plans drawn up by an architect or engineer. If you're remodeling, get the necessary permits and approvals before calling a contractor.

Get A Written Estimate
A written estimate is the only way to know precisely what the job will cost. You need to get a written estimate to avoid being hit with unexpected fees and expenses at the end of the project. A written estimate should include all parts of the job and the materials that the contractor will use to do the job.
It should also include an itemized list of labor, time, and expenses that's been used to create this final price. It's essential to have an accurate quote from a licensed electrical contractor to ensure everything is done correctly. This can mean the difference between having working lights when it's time to flip the switch or not being able to flip it if there's something wrong with your wiring.
When dealing with electrical issues, you need a highly qualified team. We offer a wide range of services at Hoffer Electric, from minor repairs to adding new wiring to your home or business. We help make your home a safe and efficient place to live. We're proud to be one of the best electrical contractors in the Los Angeles area. With our skilled team, we bring together years of experience and the latest technology to ensure that your electrical needs are fulfilled. We'll ensure you get the most out of your electricity use by installing more efficient appliances and fixtures. Contact us today for more information about our electrical services.