Hiring a Residential Electrician in Woodland Hills
Are you looking for a residential electrician in Woodland Hills for your next home remodeling project? Is it a big problem, like a broken wire making sparks, a common problem like a non-working air conditioner or a simple electrical fix, such as fixing on/off lights?
Whichever the case, you won't have trouble getting an electrician to help you out. But, as a side note, we recommend hiring electricians that you can trust completely, such as those from within Woodland Hills or greater Los Angeles.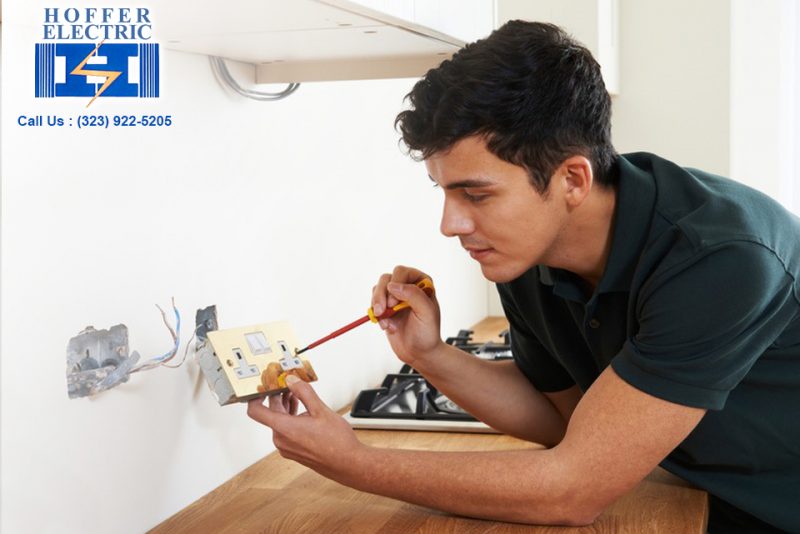 The case for hiring a residential electrician in Woodland Hills
You can guarantee a good job
Who doesn't want a good job done? Hiring a residential electrician in Woodland Hills gives you a bigger guarantee that your electrical project will be completed wonderfully and on deadline. That's because as a resident of Woodland Hills, you're more likely to know the individual you're hiring and the company they work for.
This means you can always log quick complaints if you don't like the work. Besides, the electrician/company they work for will have reviews from other community members, so you can always know who you're hiring and whether they're good or not.
Safety Guaranteed
One of the main worries most people hiring electricians have is that they might hire someone incompetent. Someone who will then leave their residence worse as regards electrical safety than when they left it.
That's why hiring an electrician in Woodland Hills, LA is a better choice. He/she or the company they work for will have been used other people in the community. And their reviews can be a guiding factor on whether they are good for electrical safety or not.
You can get value for your budget
When you hire a trustworthy residential electrician in Woodland Hills, you are more likely to get extra bang for your buck. Because he/she will be more affordable than someone from out of state or another county.
They are also likely to be more trustworthy or have more referrals of good work right from the community around your home. In other words, expect better value for your project.
You can get an expert in Woodland Hills' residences
One of the many reasons we recommend hiring a residential electrician in Woodland Hills is because he/she would be very knowledgeable about the area or state's building specifics. Such as building codes, structural designs and safety regulations that an electrician from another county or state might not know. Such prior knowledge guarantees good quality work in a shorter time.
Do you have a quick electrical outlet you want to fix in your home? Or a major installation you want to be completed on a deadline? Whichever the case, we at Hoffer Electric can come to you and sort you out. We've been serving the residents of Woodland Hills for the past 50 years and counting. And we've built our trust on meeting deadlines and guaranteeing satisfaction. Call us today at (323) 922 5205 or (818) 999 4190 to get a free quote.