Should I Hire a Residential Electrician in Northridge?
There are many aspects of your home that you can maintain on your own and make repairs when necessary. Most of us have no problem painting a room, mowing the lawn, hooking up a television or stereo or even doing some basic repairs around the house. Many of us can even take care of things like plumbing or taking care of your car. While you may consider yourself handy, it can be a whole different ballgame when it comes to performing electrical work and repairs in your home. You may think you can save time and money by doing electrical work on your own, but the reality is that using a residential electrician in Northridge like us at Hoffer Electric will be much more efficient for you.
A Time and Money Saver
When you are considering doing electrical work on your own, whether it is new wiring for new appliances, electrical work during a renovation or repairs to find out what is wrong with particular fixtures or receptacles, you need to think about how much time it is going to take you to do the job. If you have minimal or no experience doing this type of work, it could conceivably take you many hours to get the job done correctly. It might also cost you quite a bit in tools, supplies, and materials to do the work. When you hire a professional electrician like us, we have experience doing the job and can do it for you faster, more effectively and cheaper than what it may be to try it on your own.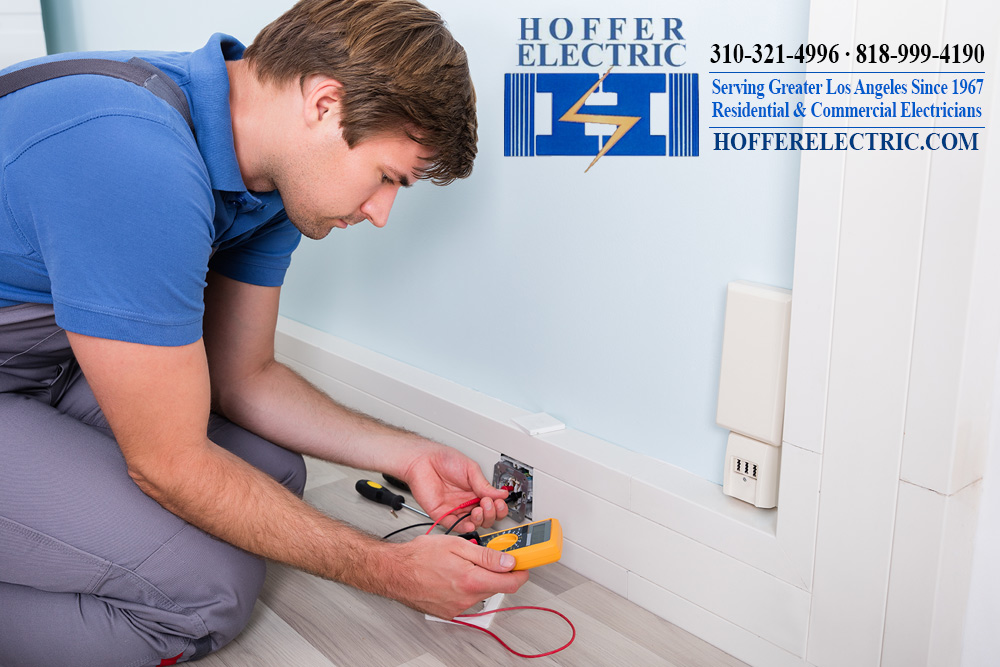 A Much Safer Option
When you use us as your residential electrician in Northridge, it will also be a much safer option for you. Trying electrical work on your own without a lot of familiarity is never a safe thing to do. We have the expertise and training to know the proper precautions that need to be taken and we also know the right approach to use when performing repairs and installations. This assures you that the wiring is done properly so you do not have to worry about shorts or wiring errors that can cause catastrophes to occur.
Call an Expert
It is a much better choice for you to call a residential electrician in Northridge when you need electrical work done and we at Hoffer Electric are just the service for you. You can contact our office at 310-321-4996 to schedule an appointment for one of our electricians to come to your home and take care of the electrical projects you have now so that you can get quality work done that will help to protect your property.