Get an Electrical Contractor in Santa Monica for Your Home Renovation
With the new year right around the corner, many people start to think about the new things they would like to do with their homes in the coming year. You can sit down and plan out the renovations you want to make, whether it is completely redoing your bedroom, finishing the basement so you can finally have that "man cave" you want or putting an addition on your home so each of the kids can have their own room. These projects involve detailed work that you will need to be done, and they all likely involve some electrical work changes as well. You want to get an electrical contractor in Santa Monica to help you with your home renovation so that the final product is perfect in every way.
A Contractor and Lighting
Choosing just the right lighting for your new room or space takes some insight and experience. You want to make sure the lighting looks its best, but you also need to make sure it operates properly, is installed safely and meets current building codes for wiring. Bringing in an electrical specialist to do this work for you will help ensure that you get the best lighting for the area in your home and that your wiring is done the right way from start to finish so that you do not have to worry about potential shorts or hazards.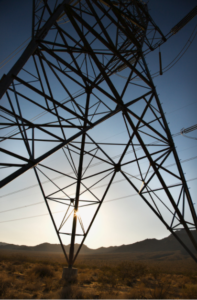 Getting Current Electrical Work with an electrical contractor in Santa Monica
An electrical contractor in Santa Monica will also work to make sure that the electrical work done for your renovation can handle the electrical load. With the many technological advances made today making new appliances and electrical equipment in our homes more complex than ever, having the right wiring and electrical work in your home is important so that you can be sure all your equipment works well. A good contractor will make sure that you have the circuits, breakers, and panels needed.
Quality Workmanship from a Contractor
When you want to make sure you get quality workmanship from an electrical contractor in Santa Monica for your home renovation, you want to call us here at Hoffer Electric. With over fifty years of experience in the area, we are the electrical service you want to help you with your home. We can assist with all the electrical components of your renovation project to leave you with the best work. To discuss your project with us and arrange for an in-home evaluation, phone us at (323) 922-5205 so we can schedule a time to meet with you.