Finish Your Building Project with an Electrical Contractor in Santa Monica
When you come to the final stages of your building project and are considering the electrical circuitry of the property, finding the right Electrical contractor near Santa Monica is essential. You will want to ensure that you have someone who is qualified and experienced and can do a good job for you. Taking the time to ensure that your contractor is right for the job, and will be able to provide you with the finishing touches to your build, can save you a lot of effort for the future, and will make getting your build approved much easier.
Find a Contractor with a Good Reputation
One of the most important steps that you can take is to find a contractor that has a good reputation with people who have completed similar projects. Whether that involves or commercial properties, you need to know that your potential contractor has been able to complete similar work to a high standard. You will need your electrical work to be done safely, and successfully, and the best way to establish this is to talk to other people who have had contractors work on their business. Word-of-mouth counts for a lot in the building industry, and you should be able to find electricians with a great reputation by talking to builders and property owners.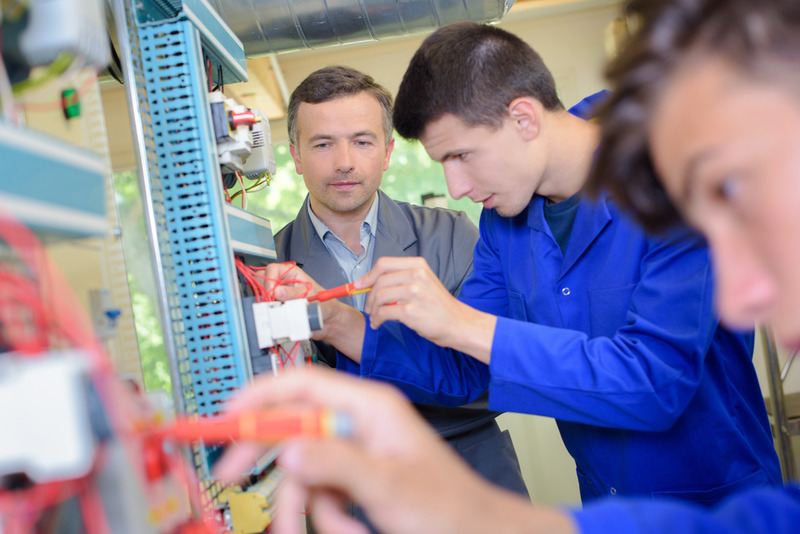 Check the Qualifications of Your Contractor
You will also want to choose a contractor who has the right qualifications. This means that they have been to a technical school, or has otherwise received certificates that allow them to work as an electrician in the state of Los Angeles. As a licensed contractor, they will also be bonded and properly insured. As a start, ask your potential contractor for the number of the license, and proof that they are insured. Anyone who is a well-established electrical contractor will be able to provide you with this information.
Call a Well-Established Electrical Contractor
If you are looking for a fully licensed and insured electrical contractor in Santa Monica, then Hoffer Electric could be the perfect team for you. We are fully licensed and insured and will be able to get the right permits to ensure that your work is fully up to code and permitted. To get a free quotation for the work you require, contact us through our online form, or speak directly to us by calling 310-321-4996 today.