Find Help for Electrical Faults with a 24 Hour Electrician in Los Angeles
Problems in wiring and electricity can make your comfortable home seem unwelcoming. Whether you have a constantly flickering light that keeps you awake at night, a problem with your heating that means you struggle to get the house, or circuitry that blows each time you fire up the PC, you need the assistance of a specialist 24 hour electrician in Los Angeles. Getting to the bottom of these extreme difficulties is the best way to ensure that you troubleshoot your electrical problems before they become much more serious.
Calling Our Emergency Number
If you are in urgent need of an electrician, then you need to start making calls as soon as possible. When you call an electrician, you are searching for someone who is able to troubleshoot your problems, and has the knowledge and skills needed to make corrections as soon as possible. This will involve examining circuitry, wiring and breakers to locate the problem, and to diagnose the cause of your issues. We can help you to solve a number of electrical faults and other problems that relate to your domestic circuitry.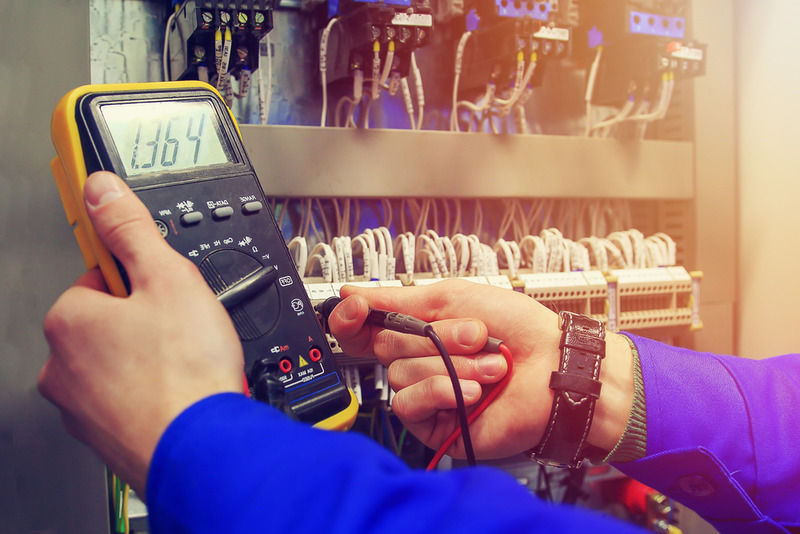 Trust a Professional Electrician
When your electrical wiring starts struggle, you may be tempted to do some DIY, and get some resolution to your issues by doing some troubleshooting of your own. However, if you make errors in your work, then you may be left with sparks coming from your wiring, or even shorts which fry the circuit breakers and can result in fires. Because electricity is such a difficult and complex piece of technology, you need specialists to help you. Calling electrician to fix the wiring in your home is exactly the same as calling in a specialist doctor to help you with health problems.
Getting the Best from Your Electrician
When you need an expert to come to your home to resolve a serious problem as quickly as possible, put your trust in Hoffer Electric. Our 24 hour electrician in Los Angeles homes means that we can get to you as quickly as possible, and provide a quick resolution to any problems that you may have. To find out more about how we can help you, you should feel free to reach out to us, either by calling us on 310-321-4996, or contacting us online to receive a free estimate for the work involved in fixing your electrical problems.