Find an Electrician in Culver City for New Homes And Additions
All electrical work requires to be done appropriately. And a qualified electrician knows the type of work you need for your new home and additions. Wrong wiring is a recipe for fire. And that should be reason enough to hire a professional electrician in Culver City.
Poorly designed circuits can cause damage to electrical appliances by delivering incorrect amperage. Overloaded circuits can cause the breaker to trip. Or your fuse might blow, leaving you without electricity.
Hiring Culver City electricians can help you to prevent these problems in your new home and additions.
Picking the right electrician
Electricians have their areas of specialization. So, some of them focus on new homes and additions. Others go only for service calls to handle faulty fixtures. Those who specialize in new homes and additions have experience in wiring.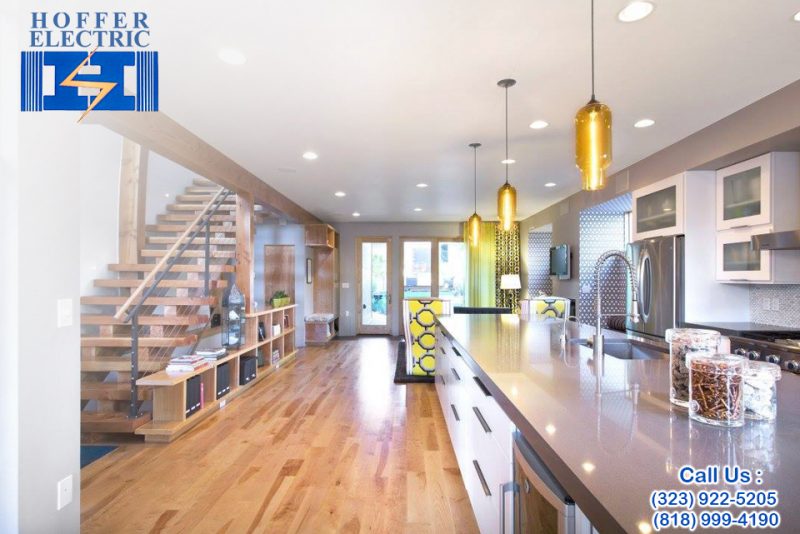 It also includes installing wires through finished walls or evaluating whether to place an extra service panel when there is a higher power demand. The excellent source of finding the right electrician is through general contractors.
They will give you a list of reliable electricians. And you can also check with an electrical supplier in your local area. The electrician should have a copy of the state license and proof of insurance to make sure that you are getting the best electrician.
Managing the project
For new homes and additions, electricians use electrical plans created by an architect or a designer. These plans have outlets, label fixtures, and switch locations. However, these plans are generated before you choose the light fixtures, meaning it's your responsibility to give your electrician all the details.
You can prevent running into problems by asking the electrician how much time do they need for the fixtures, so that you have enough time to buy the products. So, the best option is to come up with a list of your requirements and give all the details to the electrician to buy them. This process benefits you because the electrician takes responsibility for warranty aspects, defective products, and breakages.
Also, it saves you time and energy of moving around purchasing the electrical products needed for your home.
Contact us
So, if you are looking for an electrician in Culver City, check out for Hoffer Electric. We are fully licensed electricians and offer electrical installations in Culver City for new homes and additions.
Whether you need a complete house wiring or troubleshooting, give us a call at 323-922-5205 for more details about our services.