Factors On How to Choose an Electrician Los Angeles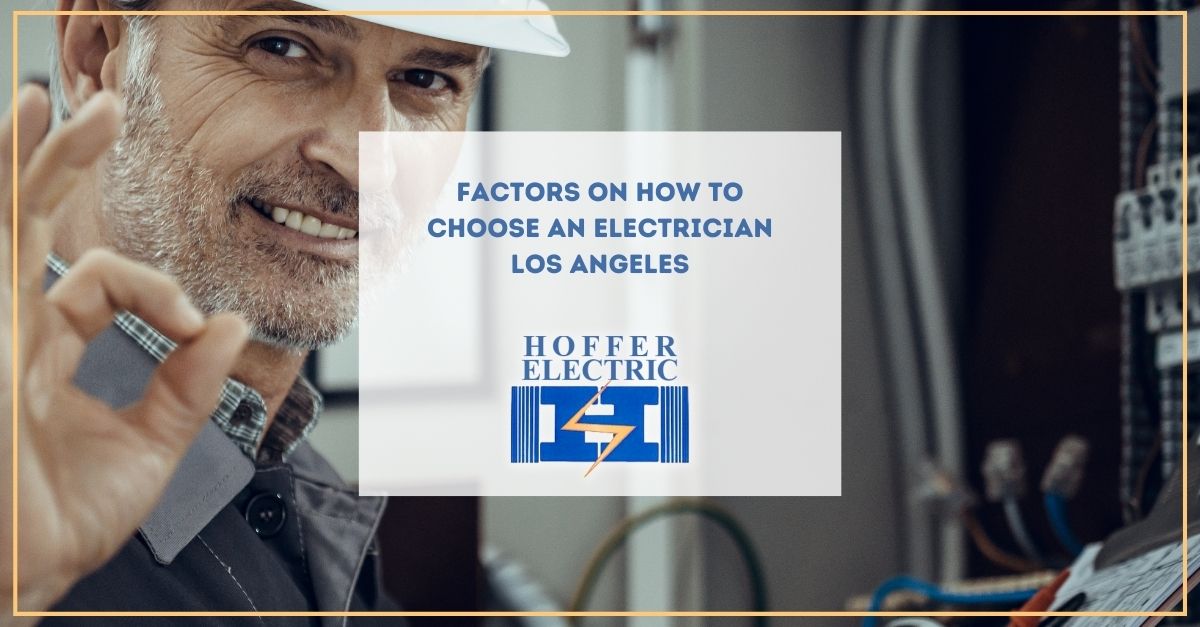 When looking for an electrician Los Angeles, you should look for an experienced specialist who has worked on projects similar to the one you are planning in your house. During your investigation into the industry and the firm, you shouldn't overlook the opportunity to learn more about the individual electricians that work there. Employing a qualified electrician like Hoffer Electric is crucial in completing any residential project, whether it is a simple lighting update or a whole renovation. 
It is essential to use a professional for these jobs due to the potential dangers involved. You will need to research the electricians before hiring them to be sure you are hiring the proper ones for your requirements. You should read reviews and get referrals from friends who have used the services of a professional in the past. Most people are unaware of all the things an electrician can do, and a reputable one will be able to guide a variety of other home security concerns. Here are some things to consider when finding an electrician Los Angeles.
License And Insurance
When searching for an electrician in Los Angeles, you should verify that the individual has both a license and insurance before hiring them. Electrical codes are something that a qualified electrician should be aware of according to nfpa.org. This guarantees that they are certified to undertake simple tasks and those that are far more complicated, such as putting a junction box through a wall and linking the wires to it. 
Be careful to pick an electrician who has all three of these credentials: a license, insurance, and a bond. This is your assurance that whatever work has to be done will be finished precisely and will pass inspection according to the relevant codes. Do not take the easy way out! Never employ a contractor who does not have insurance since there is a risk that they may get hurt while working on your property. It is possible that certain firms do not have insurance; in this case, it is your responsibility to take care of them if something goes wrong.
Value For Money
Whether you're building a new house or remodeling an existing one, obtaining the most value for your money on electrical installation jobs is critical. Comparing the prices of four or five different electricians isn't an excellent way to decide which one is the best. It's not worth sacrificing your health and well-being to save $200. You can rely on Hoffer Electric for all of your electrical requirements. Having a successful track record is one of the essential aspects in determining if we are the top electricians in LA. Whether residential, commercial, or industrial, our customers are important to us.
Consequently, we provide the most outstanding client service and the highest quality job at a reasonable cost. As a result, we won't be able to promise a specific time for our services, even if we believe we can meet or beat your expectations. Every one of our services is accessible in the Los Angeles region, and we provide 24-hour service, seven days a week.
Attitude And Communication OF THE ELECTRICIAN Los Angeles
It's critical to work with an electrician in Los Angeles like Hoffer Electric, who is up forward and honest about your choices. This means you can expect to discuss several possibilities with the electrician Los Angeles. This includes not allowing oneself to get caught up in the intricacies and knowing that the installation will happen at some point in the process. You should try to find someone who will give you a free estimate if they can. Because of a lack of knowledge, you may be able to avoid price points that are too high. 
Good communication skills are essential when looking for an electrician in Los Angeles, CA. There will be a lot more success if there is good communication and knowledge on addressing any issues that may arise. Make sure your project is a success by following these tips! Before we begin any work, we get down with you and discuss precisely what needs to be done. Misunderstandings on either end might exacerbate an already-complicated situation.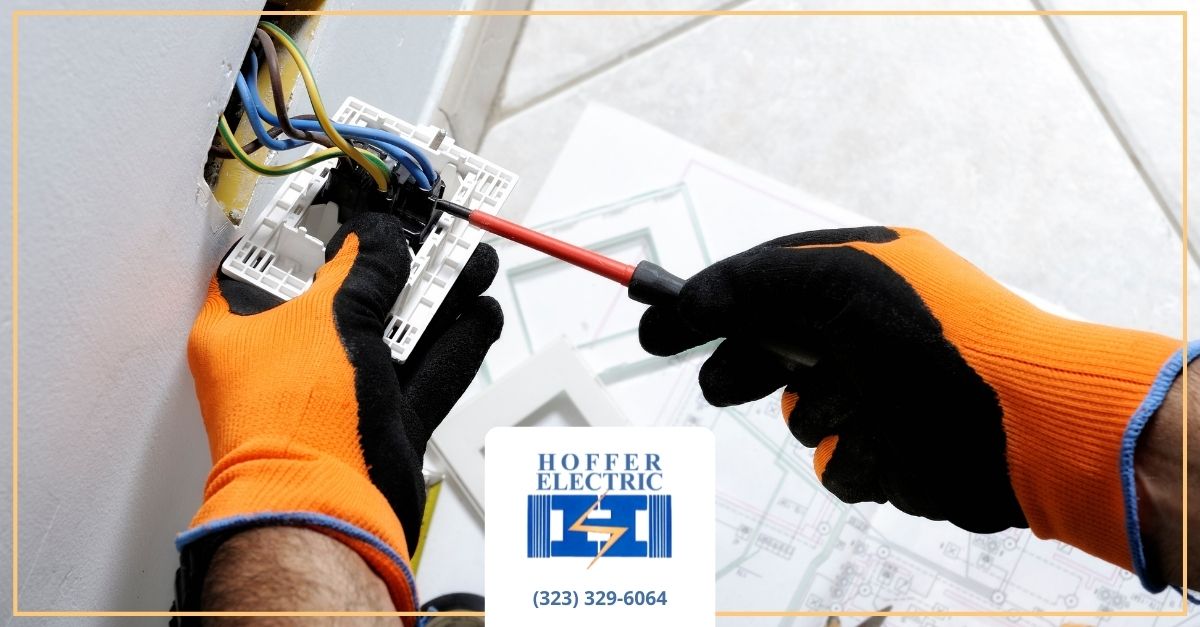 Qualifications And Experience
When looking to hire an electrician in Los Angeles, it is essential to evaluate both the individual's credentials and level of experience. Have they been in business for a significant amount of time, and do they have prior expertise installing household appliances? Or do they not possess any kind of education or certification in electrical work? You may desire to travel with someone else to accomplish your job. If you need electrical work, whether it be a simple repair or a complete rewiring, it is beneficial to employ someone with great expertise. There is a need for every electrician to have a license from the state, but if you don't have any further training or certification, you are taking a risk.
In order to keep your home's electrical system running well, electricians repair and replace electrical components, install new ones, and troubleshoot existing ones. If electrical issues aren't taken care of right away, they may be pretty hazardous for the people living in the house. Choose a Los Angeles electrician to take care of all your electrical requirements. To learn more about their services, Hoffer Electric may be contacted at (323) 329-6064 or (818) 999-4190.