What to Expect from a Residential Electrician in Calabasas
Whether you are moving into a home you just bought or built or are involved in renovations in your current home, you are going to have times where there is going to be electrical work that needs to be done. It could be getting appliances installed correctly, re-wiring a new area of the home, working on panels, installing new lighting or one of many other possibilities. Whatever the need is, you are going to want to be sure the work is done by a professional and experienced electrician. You have certain expectations of any residential electrician in Calabasas that you hire and we at Hoffer Electric make sure we meet and exceed all of those expectations.
The Professionalism You Want
Any electrician you hire needs to approach their work with the utmost professionalism. We make sure that any job we are involved in is treated as important and with the proper respect. We make sure that our business works with you in a professional manner right from the time you first contact our office. We can schedule an appointment with you and we will make sure our electrician shows up to your location on time. We perform a thorough evaluation of the situation and will provide you with a no cost quote for the work you need performed so you know just what to expect.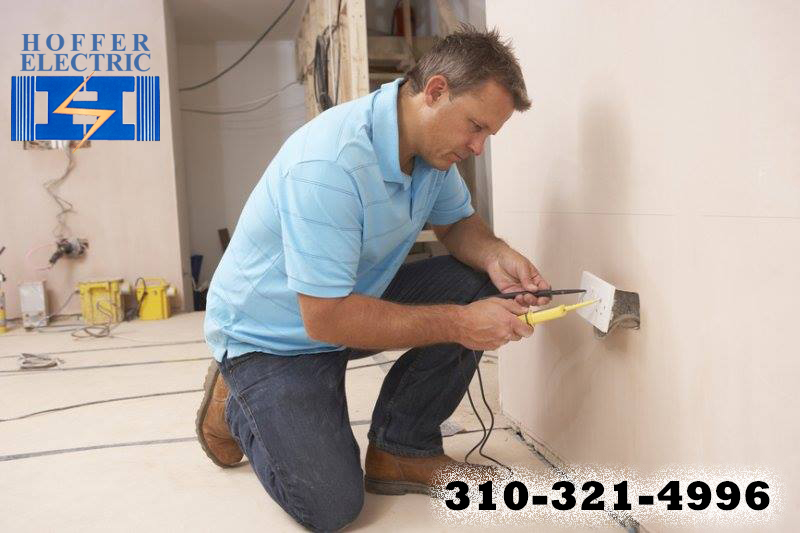 Help with All of Your Electrical Needs
When you hire Hoffer Electric as your residential electrician in Calabasas you know that we will be there to assist you with all of your electrical needs. We can assist you with any type of electrical projects that you may need work on, from installing new lighting, ceiling fans and appliances to helping you completely re-wire an area of your home. We can also assist you with outdoor work such as lighting for your landscape, power to your pool or sauna or security lighting. We are also happy to help you with any repairs or troubleshooting you may need performed.
Call for an Appointment Today
Let us at Hoffer Electric be your residential electrician in Calabasas and help you with whatever you may need for electrical work. You can make an appointment with us simply by calling our office at 310-321-4996 or contact us through our website at www.hofferelectric.com and we can call you back right away to schedule a visit and provide you with an estimate for the work you need.