Electricity Made Easy: Hiring the Right Electrician in Los Angeles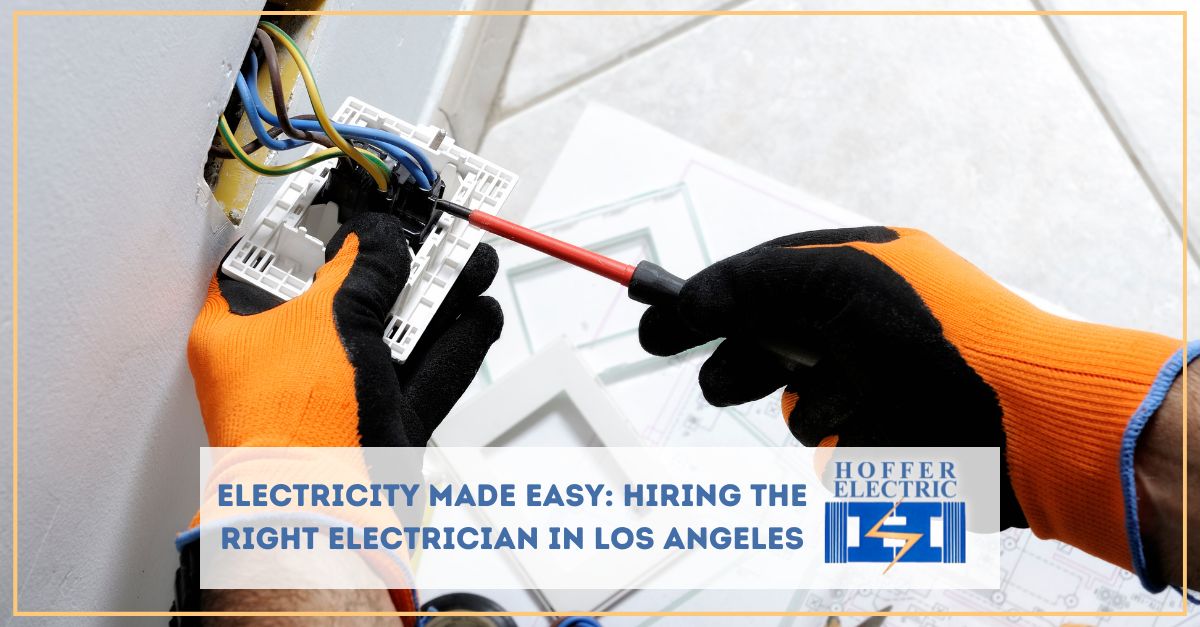 When it comes to electrical work, hiring the right electrician in Los Angeles is crucial. Whether you need residential repairs, commercial installations, or industrial maintenance, choosing a reliable and experienced electrician ensures the safety and efficiency of your electrical systems. Hoffer Electric stands out for their professionalism, expertise, and exceptional service.
Your Trusted Partner for Electrical Services
At Hoffer Electric, we understand the importance of providing top-notch electrical services to our clients in Los Angeles. With years of experience and a team of highly skilled electricians in Los Angeles, we have built a reputation as a trusted partner for all electrical needs. Whether it's troubleshooting electrical issues, upgrading systems, or designing new installations, we are committed to delivering reliable and professional solutions.
Experience and Expertise: Ensuring Quality Workmanship
When you hire Hoffer Electric, you can trust that your electrical project is in capable hands. Our electricians bring extensive experience and expertise to every job. They undergo rigorous training and stay up-to-date with the latest industry standards and practices. With their knowledge and attention to detail, we ensure that each task is executed with precision, resulting in quality workmanship that meets and exceeds client expectations.
Meeting Your Diverse Needs
Hoffer Electric offers a comprehensive range of services to cater to the diverse needs of our clients. From electrical installations and repairs to lighting design and energy efficiency solutions, we have the expertise to handle projects of any scale and complexity. Whether it's a residential property, commercial establishment, or industrial facility, our services are tailored to meet your specific requirements and ensure optimal electrical performance.
Timely and Reliable: Ensuring Efficient Project Completion
We understand the importance of completing electrical projects on time and within budget. At Hoffer Electric, we pride ourselves on our commitment to timeliness and reliability. Our electricians in Los Angeles work efficiently to minimize disruption to your daily operations or routines. We adhere to project timelines and communicate transparently to keep you informed of progress. With Hoffer Electric, you can trust that your project will be completed efficiently and to your satisfaction.
Professionalism and Communication: Building Trust and Satisfaction
At Hoffer Electric, professionalism and open communication are integral to our service approach. We prioritize building trust with our clients through clear and honest communication from the initial consultation to project completion. Our team is dedicated to addressing your concerns, answering your questions, and keeping you informed throughout the process. We believe that strong client-electrician relationships are essential for achieving mutual satisfaction and successful outcomes.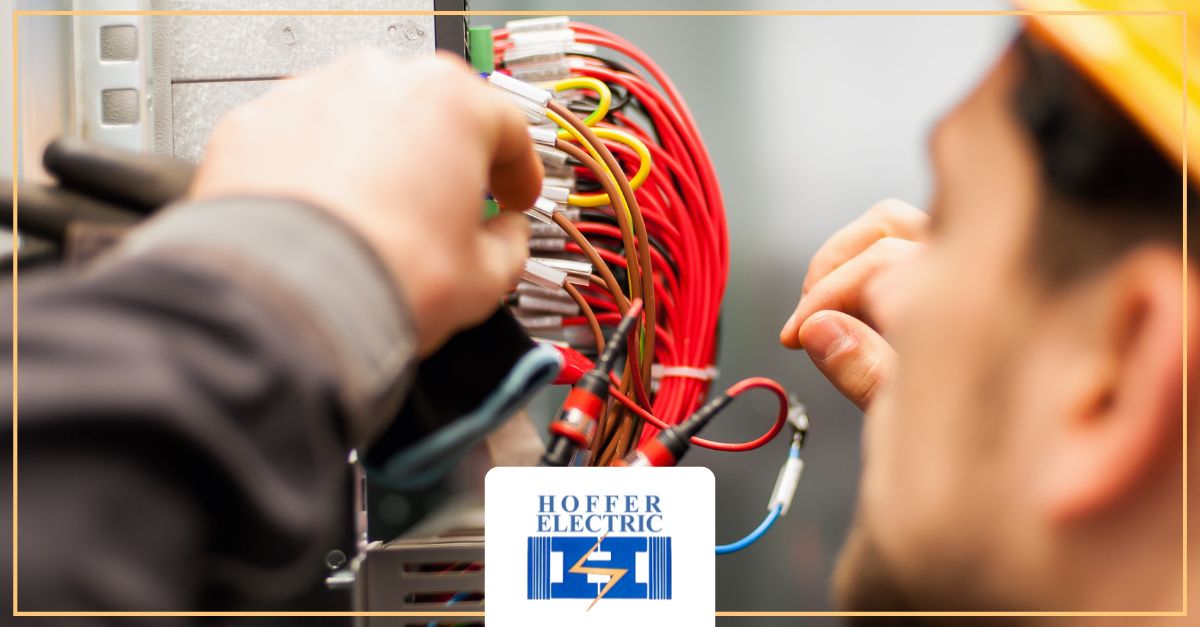 Simplify Hiring the Right Electrician in Los Angeles
Hoffer Electric is the name you can rely on. With our expertise, comprehensive services, and commitment to professionalism, we simplify your electrical needs, providing hassle-free solutions that ensure safety, efficiency, and client satisfaction. Trust Hoffer Electric to handle your electrical projects with the utmost care and expertise, simplifying the process and delivering exceptional results.