Electrician Santa Monica. We Repair & Install All Electrical Systems in Santa Monica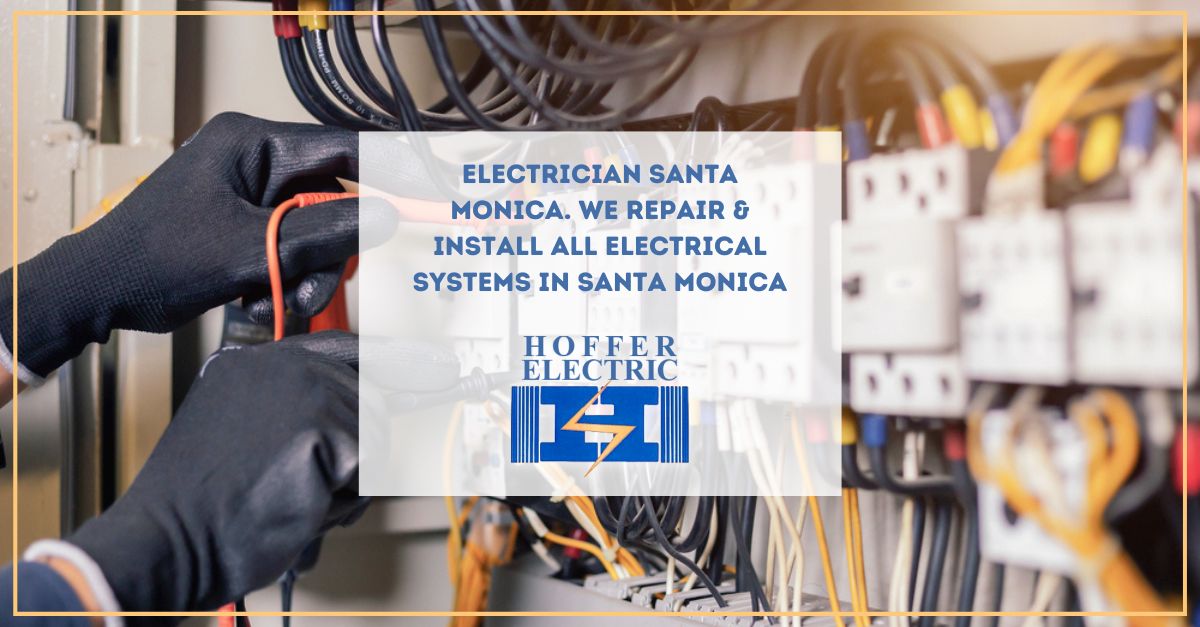 Do you need the services of an Electrician Santa Monica that is reputable and knowledgeable? There is no one better to turn to than our staff at Hoffer Electric. Because we are capable of repairing and installing any electrical system, you can have peace of mind knowing that your house is in excellent hands with us. You don't want to leave anything up to chance when figuring out how to fix the issues in your home. When electrical problems arise in your house, the first name you should trust is that of Electrician Santa Monica.
For this reason, you should call them right away. We at Hoffer Electric pride ourselves on being the most qualified electricians in Santa Monica, and we are prepared to assist you with any of your requirements. Today, we would like to discuss a few factors that make us the optimal solution for your needs and why we believe we would be the most acceptable option for you.
We Have Years of Experience
Hoffer Electric has been in business for a long time, and we've picked up a few tips along the way. We know how to do the job well the first time. We're your best option when it comes to bringing your house or office's electrical system up to code. We always stand behind our work with a warranty for your peace of mind. With Hoffer Electric, you can rest easy knowing that your Santa Monica electrical system will last long. In the winter, your electricity will keep you warm and cool. Incorrect wiring shouldn't create any difficulties, such as your lights turning out abruptly. Some businesses, however, employ individuals with little or no expertise and then attempt to pass them off as experts. That is not the case with us. They are experts who know how to complete the task on time and within budget. Because they care about what they do, they will do everything in their power to ensure that every one of their clients is entirely happy.
We Are Licensed and Insured as An Electrician Santa Monica
Hoffer Electric is the place to go if you are looking for an electrician Santa Monica who will get the job done promptly while maintaining high professionalism. Our electricians hold valid licenses, are covered by insurance, and are bonded. Every single one has previous experience working in residential and commercial settings. Any electrical problem that you may be experiencing in your home or place of business can be resolved by our team. We will be there to assist you with anything from replacing a single light bulb to maintaining a more complex electrical system. It is both an indication of the quality and a guarantee that the customer will have some kind of redress available if something goes wrong with the work. If you go with Hoffer Electric as your electrical contractor, you can be sure this will be the case.
We Offer Competitive Rates.
There is a widespread belief that all electricians in Santa Monica are pricey, which is particularly problematic for those with urgent electrical issues that need immediate attention. We would want to put the record straight by saying that Hoffer Electric is not only one of the most cost-effective options available to you in the region, but we are also among the most dependable. Since we began providing our clients in the Santa Monica area more than three decades ago, we have consistently maintained a high-quality standard while maintaining competitive pricing. You'll discover that our prices are on par with, or even cheaper than, those of other high-quality businesses in the region. They come with a satisfaction guarantee that covers one hundred percent of customers. We are available for you whenever you want an electrician's services, whether for maintenance, repairs, or simply an inspection of your electrical system.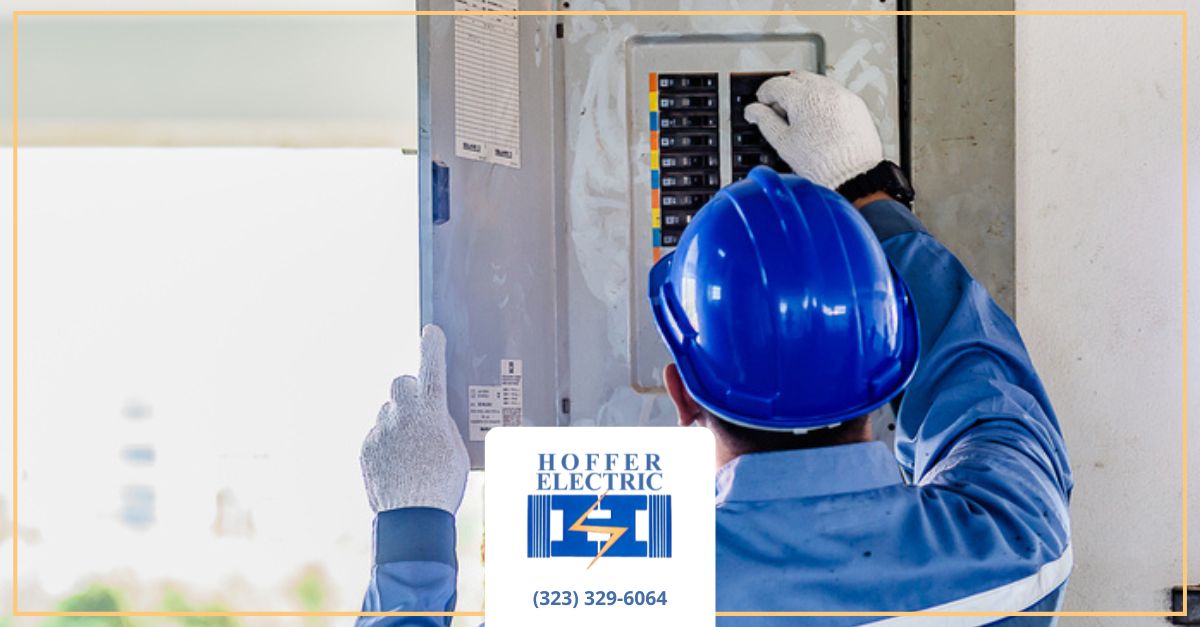 We Pride Ourselves on Our Quality Workmanship
We are proud of the high quality of our work. When our customers come to us with their projects, they do so because they are confident that the result will be improved due to the attention that we have shown throughout the process. Additionally, we know that our customers' value of workmanship is not just predicated on how something seems; instead, they value both resilient and long-lasting craftsmanship. Because we take pride in the quality of our work and provide guarantees on all of our goods and services, you can be sure that they will continue to serve you well for many years.
The most professional electrician Santa Monica can trust is here at Hoffer Electric. Our technicians are trained and experienced in the latest techniques and technology. We realize how important it is to correctly get your repairs done right the first time; that's why we provide 24/7 emergency service. Call us at (323) 329-6064 or (818) 999-4190 for more details.