Electrician contractor Woodland Hills
With so many companies that say they provide electrical services, it is may be hard to pin point one reliable electric contractor out of the masses who has a wealth of knowledge and experience in the field. You will feel very cheated when you engage the services of a seemingly trustworthy contractor at the end to turn out that it was any other unscrupulous dealer who was out there to make quick money. It is the wish of any client to find a contractor who understands the concept in and out and provides services that are value for the money paid. As a client, you might also prefer to have a particular contractor whom you will be engaging for all your electrical services ranging from residential to commercial and industrial services. Your preferred contractor should be well versed with the relevant laws governing all electrical installations and services and international regulations.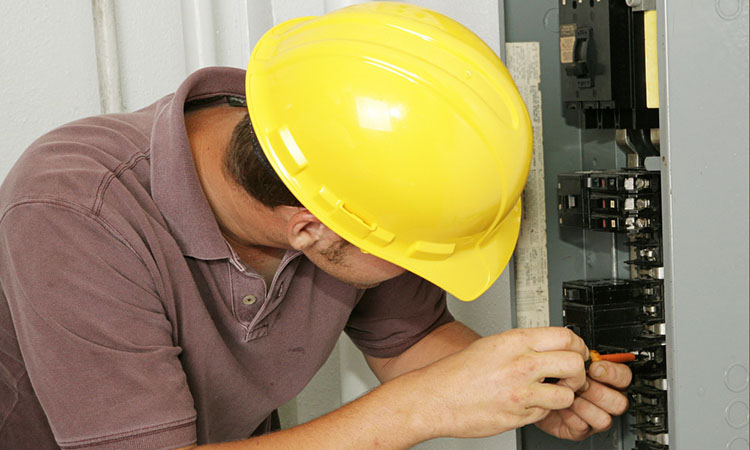 At HOFFER ELECTRIC we understand your particular needs and are ready to bounce into action at the any given time. We have experience extending to more than 40 years and are well competent with diverse work requirements. We install various electrical appliances and provide electrical services to residential places as well as industries. You can engage us in providing very reliable upgrading services, troubleshooting and repair of electrical appliances. Time is of the essence and we take the least possible period in order to reduce any inconveniences while at the same time not compromising on the quality of our services. We usually engage our clients so that they are fully aware of the work we are going to carry on. In addition to that, we give quotations and estimates to our potential clients and the time period that the work is expected to last.
Due to our hard work, determination and commitment in our services, we have earned a good reputation and are revered in Los Angeles and its neighborhood.  We are well known for providing residential services such as installation of circuit breakers for protection against power surges and shorting, recess lighting and laying of wiring for new buildings. In industries and other commercial areas, we are well known for troubleshooting, computer wiring, all lighting systems, machine shop laying, control & automation services and even airport hanger installation and services. We are not limited to the above mentioned electrical services but open also to many more areas as far as electrical services extends. We also provide specific services as our client might require of us such as personal preferences in installation and control of electrical gadgets.
Feel free to contact us at any given time for all your electrical enquiries and also engaging our services and surely you will be surely appreciate our work and even come back or recommend us.