Our Top Electrician Sherman Oaks Services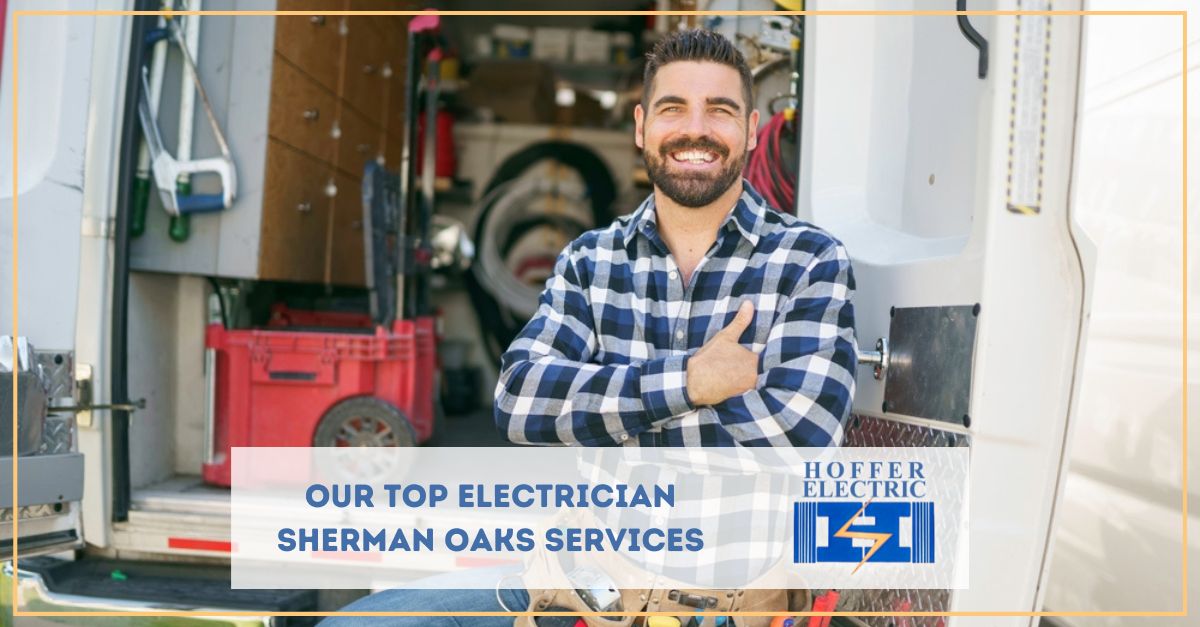 Are you in need of an electrician? If so, you'll be happy to know that we offer various services here at Hoffer Electric. Our electrician, Sherman Oaks, is dedicated to providing top-notch service to our clients, and we're confident that we can meet your needs. The internet has plenty of videos that may help you with any electrical issue, so it's understandable if you're tempted to handle it on your own. It's a good idea to hire a qualified electrician if you're planning on doing any electrical repair. You'll save time and money if you hire a professional for any electrical work, upgrading existing wiring, or installing a new circuit in your house. Our qualified electricians can diagnose and securely complete any electrical job, no matter how big or small. Below you'll find some of our most well-liked work.
Residential Wiring
Whether you need an outlet installed or a whole-house redesign, we can handle any residential wiring project. Your home's safety and comfort are at stake if you don't keep your outlets up to code and your switches in working order. Is your house technologically ready? You've made a move from incandescent bulbs to LEDs; now what? Do you have a guarantee on your appliances? The number of electrical problems we see in homes that haven't been upgraded in decades may surprise you. In the case of new appliances, additional circuits, or moving into an older home, you must contact us before making any significant changes to your electrical system. Following is a list of our most popular home wiring services:
New Homes & Additions

 

Kitchens & Bath Remodeling

 

Service Changes & Panels

 

Recessed & Track Lighting

 

Ceiling Fans & Attic Fans

 

Landscape & Yard Lighting

 

Hot Tubs & saunas

 

220 Range & Dryer Circuits

 

Troubleshooting & Repairs

 

Aluminum repair & Rewire
Commercial Electrical
For over two decades, Hoffer Electric has provided electrical services to the residents of Sherman Oaks. We are a family owned business that stands behind our products and services. Electricians are available around the clock, and we specialize in commercial, residential, and industrial services. Our certified and licensed electricians have extensive experience in the field, from low-voltage wiring to high-voltage power lines. For both commercial and residential clients, here are some of the most common tasks we perform:
New Construction & Remodeling

Troubleshooting

New Circuits

Office Buildings

Lighting Systems

Phone & Computer Wiring

Pools & Spa wiring
Industrial Electric
Hoffer Electric is a one-stop shop that can meet all of your electrical requirements, regardless of how large or minor they may be. We have experience installing anything from a standard wall outlet to a massive freezer unit suitable for a warehouse and everything in between. We are here to assist you in determining what you need, regardless of the scale of the undertaking or the number of items involved. We have specialists who have received extensive training and will do all tasks accurately, proactively, and safely. Since we have all the necessary licenses and insurance, you may have complete faith in us. We provide our services at reasonable pricing, so you won't have to worry about surprise charges when working with us. The following are some of the most commonly requested electrical services we provide:
High Voltage systems

Airport hangers & Metal Buildings

Cabinet & Machine shops

Control & Automation Equipment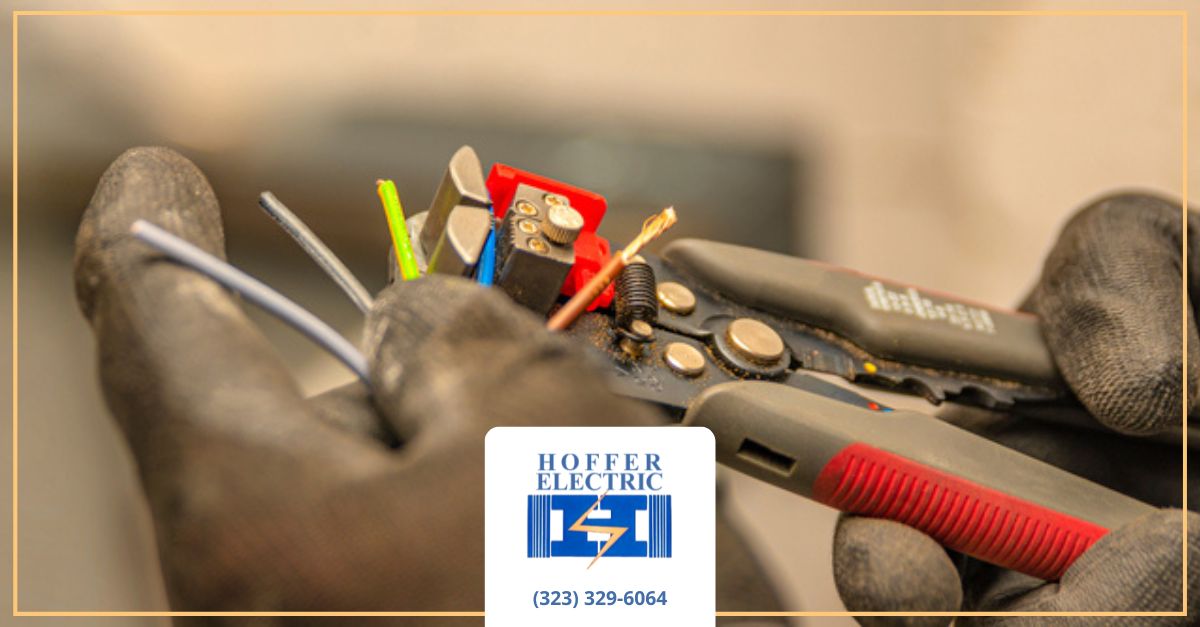 Why Should You Choose Us as your Electrician Sherman Oaks?
You can anticipate the same level of commitment to quality and prompt service from our electrical team as you have come to expect from all of our skilled tradespeople. You will get the following benefits when you decide to work with our electrician in Sherman Oaks:
Professionalism
As an electrical contractor in California, Hoffer Electric has the necessary credentials, including a valid license, a bond, and insurance coverage. When you pick us to be your electrician in Sherman Oaks, you can have peace of mind knowing that your electrical requirements will be met by a qualified, licensed expert who will be installed. Get in touch with us immediately if you have any questions regarding the products and services we provide or how we can help you with the project that you are working on.
Competence
When you decide to use our electrician Sherman Oaks services, we will provide you with a group of highly trained professionals with years of experience in the field. Our company has received accreditation from the National Electrical Contractors Association (NECA), the International Association of Electrical Inspectors (IAEI), and the National Center for Construction Education and Research (NCCER). We are here for you around the clock, and your satisfaction is guaranteed or your money back, no questions asked.
Safety
If you go with our electrician Sherman Oaks as your employer, you can relax knowing that the workplace is entirely risk-free for you and your coworkers to enjoy. At Hoffer Electric, we are all dedicated to maintaining OSHA's compliance standards in everything we do. Our staff members have received the most recent training and certifications, and we continuously search for new ways to enhance our procedures. Even if you have specific wiring requirements, we can provide individualized solutions to meet those needs!
Whether you live in Sherman Oaks and are considering hiring a reliable electrician to help with your home or business, or you're on the other side of the country, we want to ensure you're happy with our services. Call us today at 805-892-6069 for more information.