Electric Company in Los Angeles Explains How the Popularity of Sustainable Energy Affects the Industry
Hoffer Electric, an electric company in Los Angeles, believes that there is an increasing popularity in sustainable energy. This is because of the opportunity to challenge systems, as well as installations of high technology, have created an environment to do so.
The clean energy economy offers a huge opportunity for many electricians. This industry tackles solar and wind energy methods. Most electricians, including Hoffer Electric, want to partake in this flourishing segment.
Sustainable Energy Projects
Sustainable energy projects are aplenty. They include installation on solar panels and development of wind energy solutions. Electricians today are working on various complex tracking and automation systems.
Our electricians at Hoffer Electric are enjoying the chance to learn the many ways to challenge systems. Sustainable energy jobs allow electricians to remain up to date on the changes and operations of the industry.
Our electric company in Los Angeles relishes the entire process of learning something new every day. Our team of hardworking engineers and electricians will continue to improve upon our skills to help us face the demands of the field.
One of our available services is the greening of a kitchen. Many residents in Los Angeles call us to make their kitchen green. We, therefore, opt for environmentally friendly lights. They're not just LED, but they're also made out of recycled materials, such as glass bottles.
And of course, we highly recommend the use of solar energy. But we do advise our clients to only use the lights installed where they need them. We divide lighting into task and mood lighting sections. The former highlights those areas where you prepare food and work. The latter, about evoking a certain atmosphere.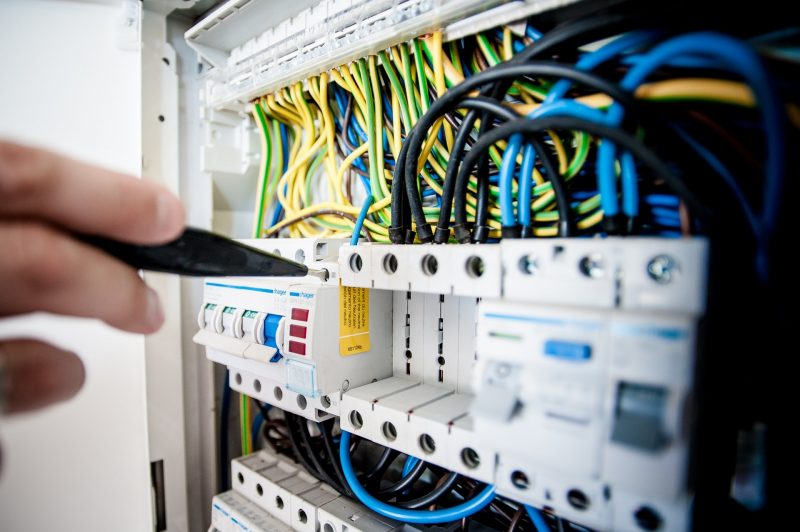 Finding the Right Electric Company in Los Angeles
When opting for sustainable energy at home, make sure that the electric company in Los Angeles you wish to hire is licensed and bonded.
Although it is true that you can find someone to install renewable energy at home for a cheap price. However, the quality of their work would most likely be low. Furthermore, they might not even have a license or insurance. Thus, if anything happens to them, you would have to handle everything.
However, our electricians at Hoffer Electric are fully bonded and insured. In that way, if they damage your house related to the electrical job they are performing, we will cover it and pay the damages.
Hiring an electrician is a must if you have electrical works at home. Always find a trusted electrician company in Los Angeles, like Hoffer Electric. Our forty years of experience will ensure that your electric issues will be fixed quickly.
If you are planning to make your house green, we suggest calling our experts in sustainable energy. We do not only focus on the kitchen but we also specialize in various electrical tasks within renewable energy. Our electricians have installed solar power panels in many areas of Los Angeles. To know more about how Hoffer Electric, our electric company in Los Angeles, can help you in making your house green, please call us today: (323) 922-5205. We will schedule a visit to your building or house to find out how we can implement sustainable energy in your house.