Electric Company Los Angeles: Innovative Energy Conservation
In the bustling city of Los Angeles, where energy consumption is a constant concern, the role of an electric company extends far beyond supplying power. At Hoffer Electric, we believe in pushing the boundaries of conventional practices and embracing creative approaches for energy conservation. In this article, we'll explore how our Electric Company in Los Angeles is dedicated to promoting energy efficiency, sustainability, and a greener future.
Embracing Renewable Energy
Los Angeles, with its abundant sunshine, is an ideal location for harnessing solar power. Hoffer Electric is committed to promoting renewable energy sources, and we actively assist our customers in adopting solar panel installations. By harnessing the power of the sun, homes and businesses can reduce their reliance on conventional electricity and significantly lower their carbon footprint.
Smart Grid Implementation
Modernizing the electrical grid is a crucial step toward a more sustainable future. Our electric company in Los Angeles is at the forefront of smart grid implementation. By integrating advanced metering systems and smart technologies, we enhance grid efficiency, reduce energy wastage, and empower consumers to make informed decisions about their energy consumption.
Energy-Efficient Lighting Solutions
Lighting accounts for a substantial portion of energy consumption in both residential and commercial spaces. At Hoffer Electric, we provide energy-efficient lighting solutions, including LED installations. These lighting options not only reduce energy usage but also lead to significant cost savings for our customers, making sustainability an economically sound choice.
Electric Vehicle Charging Infrastructure
With the increasing popularity of electric vehicles (EVs), it's essential to have a robust charging infrastructure in place. Our electric company in Los Angeles is actively involved in expanding EV charging options across the city. By facilitating convenient and widespread charging stations, we encourage the adoption of clean transportation alternatives and contribute to a reduction in greenhouse gas emissions.
Energy Audits and Efficiency Consultations
Achieving Energy Efficiency often starts with understanding your current consumption patterns. Hoffer Electric offers energy audits and efficiency consultations to our customers. Our experts analyze energy use, identify areas for improvement, and provide practical recommendations for reducing waste and lowering energy bills.
Incentive Programs and Rebates
We understand that embracing sustainable practices can come with initial costs. To incentivize energy-efficient upgrades, our electric company in Los Angeles actively participates in incentive programs and rebate offerings. By collaborating with local and state authorities, we help our customers access financial incentives when they make eco-friendly choices.
Community Education and Engagement
At Hoffer Electric, we believe that knowledge is a powerful tool for change. We are committed to educating the Los Angeles community about energy conservation and sustainability. Our workshops, seminars, and outreach programs aim to empower residents and businesses with the knowledge and tools they need to reduce their environmental impact.
Commitment to Environmental Stewardship
As an electric company in Los Angeles, we take our responsibility to the environment seriously. From using eco-friendly vehicles in our operations to implementing sustainable office practices, we actively seek ways to reduce our own carbon footprint. Our dedication to environmental stewardship extends beyond providing electricity; it's a commitment to a greener future for all.
Collaborations for Sustainable Solutions
Solving the energy challenges of Los Angeles requires collaboration. Hoffer Electric actively collaborates with local businesses, organizations, and government agencies to develop sustainable solutions. Together, we aim to create a more resilient and eco-conscious energy landscape for the city.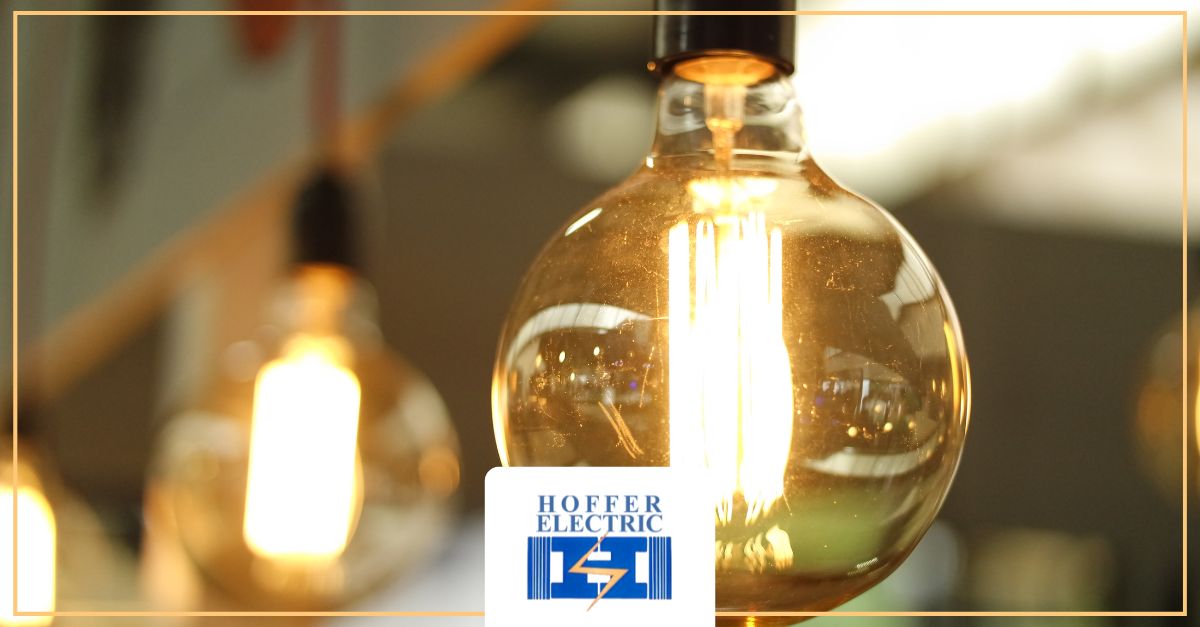 Electric Company in Los Angeles Powering a Greener Los Angeles
In the dynamic and energy-hungry city of Los Angeles, Hoffer Electric is more than just an electric company – we are champions of innovation, sustainability, and energy conservation. Our commitment to embracing renewable energy, implementing smart grid technologies, and promoting energy-efficient solutions reflects our dedication to a greener, more sustainable Los Angeles.
Join us in the journey toward a more sustainable future. Contact Hoffer Electric today to learn more about our creative approaches to energy conservation and how we can assist you in reducing your environmental impact while enjoying the benefits of a cleaner, more efficient electrical system. Together, we can power a greener Los Angeles.