Call Qualified Commercial Electrician in Tarzana for Guaranteed Electrical Work
You can call your father or brother to perform electrical tasks in your office. But does your brother have a license to do it? Is your father a well-trained electrician? If you answer no, then it is necessary for you to call a qualified commercial electrician in Tarzana.
It is true that you can save a lot of money from not calling a licensed electrician. After all, licensed ones charge more for guaranteed electrical work.
However, you must not compromise the safety of your office or building. Instead, make sure that the electrical work is done by a real and qualified commercial electrician in Tarzana.
By hiring qualified electricians, you can be sure that they will not compromise on quality work. In Tarzana, residents here choose to hire Hoffer electric because of its reputation and reliable services.
It is a family-owned company that only provides trustworthy services even when no one is looking.
What Are The Services Hoffer Electric Can Offer?
Hoffer Electric has a team of highly trained electricians who can modernize your office using home lighting, for example.
The exterior of your building or office can draw attention. Perhaps, your potential clients would want to enter your office and inquire about your services.
However, they are further attracted to your business if you install modern lighting in your office. Lights, unfortunately, are like fashion. They change quickly. If your lighting system is antiquated, your clients would think that your services are also outdated.
But don't fear as Hoffer Electric is here to help you out. Our electricians can help you get a new lighting system that can change the ambiance in your office. We recommend the use of efficient LED lights as they modernize your office and give it a better appearance or setting.
When your clients enter your office and see the modern lighting, they are more likely to stay and inquire about your services. Because they like the ambiance, they are highly likely to sign a contract.
Apart from lighting, Hoffer Electric also offers services that can improve your office's security. We can install cameras and electric doors.
Do you have Nest lock that you want it installed? We can help you with that. By calling our office today, we can schedule a visit to your office and recommend the kind of system that you need.
We do not only install your lock system but we can recommend possible things that can protect your office against burglars. Our qualified electricians are trained in installing an incredible security system for residential and commercial buildings.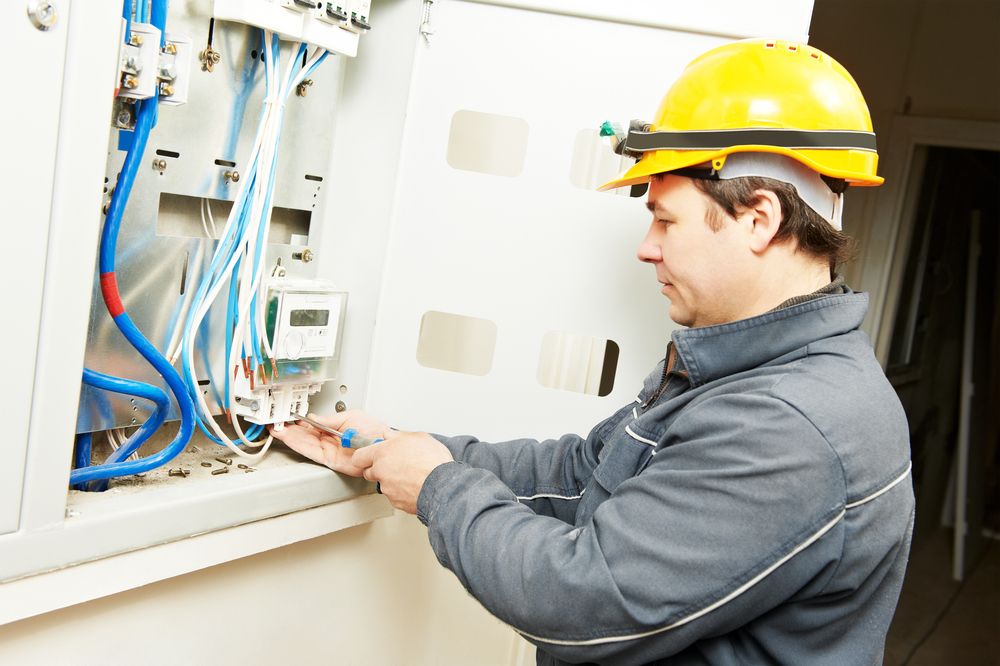 Are You Renovating?
You do not only need an interior designer but you also need a qualified electrician when you are renovating your office.
Our licensed electricians will make sure that your newly renovated office has safely fed electricity. We can also install outlets that are enough for your office uses.
When picking a commercial electrician in Tarzana, make sure that you choose Hoffer Electric. Our electricians are trustworthy and bonded. Start working with us by contacting our team today: (323) 922-5205.