Benefits Of Hiring an Electric Company Los Angeles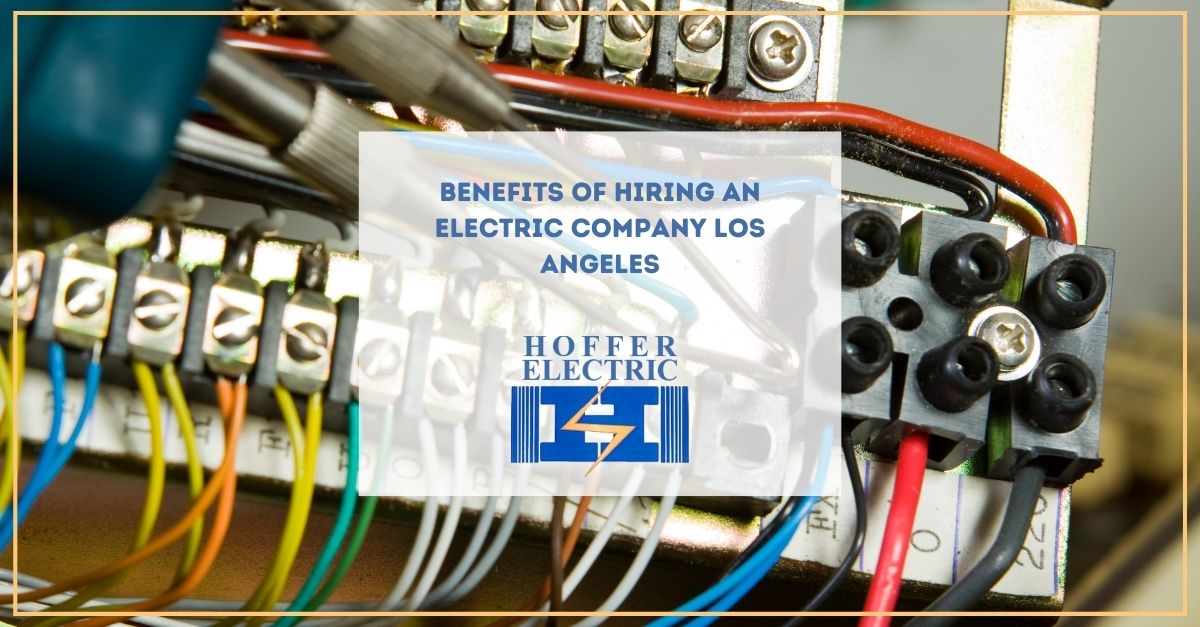 You have two choices when it comes to the electrical element of your building if you are in the process of planning your next construction-related project: you can either hire a professional electrician or an electric company Los Angeles. Because of the potential for cost savings, hiring an electrician is an option that many individuals find appealing. Even if this is the case, you would be better off selecting the second option due to the numerous advantages of working with a licensed electrical contractor. 
When you plan your next project, it is in your best interest to hire a skilled electrical contractor. Keeping in mind the building rules and standards will help ensure that your project is completed successfully. If you bring in an expert, your job will be risk-free for you, your employees, and anybody else engaged in the project, but it will also lead to a more productive and accurate result. Below are reasons why you need to hire an electrical contractor like Hoffer Electric for all your electrical service needs:
Improved Project Safety
As a result, you're embarking on a building job without the assistance of an electric company Los Angeles. It could be an issue. Those who anticipate too much from unskilled or inexperienced employees are often disappointed. When providing a safe working environment, people may ignore critical details such as signs and signals. As a result, they risk harming themselves or others via negligence or carelessness. Working with untrained laborers is one of the most prevalent challenges on a construction site. 
In order to ensure the safety of your construction project, electrical contractors should take the time to educate their employees about building codes and regulations, electrical technology, and site-specific operating procedures, safety measures, and techniques to specifically avoid potential hazards before beginning work on your construction site. In order to keep your home as safe and healthy as possible, it's essential to have frequent inspections conducted. Any worries you may have regarding its functionality and health are answered by a comprehensive examination, which saves you property-related anxiety and increases its worth.
Cost-Effective
Electric providers usually offer the most excellent prices, which may be more cost-effective than a DIY project. You should be aware that energy providers don't always offer the most outstanding prices. If you own a house or a company, you may choose to build an electrical system on your own for various reasons. According to nationalacademies.org, you can always build your electrical system if the electric provider doesn't provide competitive prices. 
You may save a lot of money if you use a qualified and insured electric company Los Angeles for your home or business renovation project. When working with large corporations, you may be able to save money in certain circumstances. It's also illegal for homeowners to undertake electrical work without the required license and certificates in their respective states. Hiring a certified and insured electrical contractor will let you know whether they can manage the project or if you need to employ someone else. You'll save money in the long run since no one else will have to estimate what your electrical system requires.
Electric Company Los Angeles Offers High-Quality Work
Rewiring requires the services of a certified electrician in today's world. There is no such thing as compromising on safety. Our lives will be placed in danger if we don't hire an expert to assist us in installing electrical fixtures and systems. Hire an electrical contractor if you are looking for high-quality and safe electrical services. When you employ an electrical contractor, you can be sure that the job will be excellent quality and error-free. Electrical contractors in Los Angeles can help you obtain the illumination you need in every space of your house or company. Most individuals now need several means to receive electricity from each outlet due to the widespread usage of modern technologies. In Los Angeles, electrical contractors may assist you in putting in such outlets, allowing you to move freely about your house or office.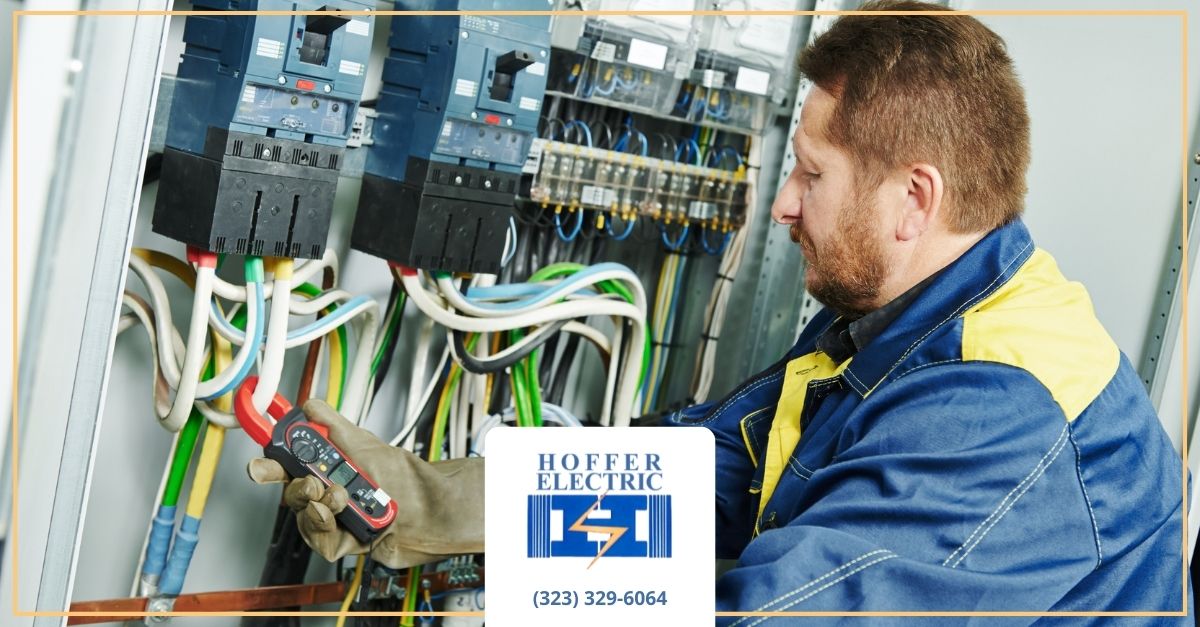 Access To the Right Tools and Equipment
Some individuals believe that they can do any electrical work without the assistance of an electrician. This, however, is a misunderstanding. Various electrical installation and maintenance operations need a variety of expertise and equipment. Consequently, electrical work is something you should avoid unless you are an experienced expert with the required training and equipment. A project's success hinges on its ability to be completed with the proper equipment.
To make matters worse, finding the tools you'll need isn't as simple as just going out and buying them. Many years in the electrical sector means that experienced electricians know precisely how to cure issues and finish building projects – but they first need to know what's wrong and how to fix it! Your time and money will be wasted if you choose an inept subcontractor.
The most common question that every home and business owner has about electricity is, how safe is it? The good news is that Hoffer Electric is here to answer that, but they also offer all the necessary services to eliminate the possibility of surprises. Give them a call at 818-999-4190 or 323-329-6064 immediately.