Back Up Generators Los Angeles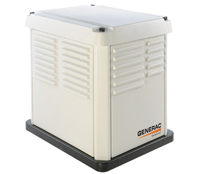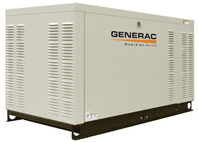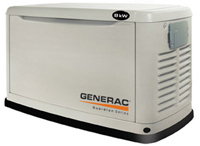 Whole-House Generators Sales & Installation
Got Power? We Do! – Automatic Standby Generators
24/7 Blackout Protection – Hands-free Operation – Permanently Installed
We have no control over earthquakes, fires, rains, floods, and rolling blackouts. People lose power every day and it's not getting better, its getting worse.GENERAC gives you control over and outage. Installed next to your house, a GENERAC standby generator automatically provides electrictiy to your home's essential items – at the first sign of a power outage.No extenstion cords, manual starting or messy refueling. Natural Gas, Propane & Diesel units.
Operate Lights – Refrigerators – Computers – Phone – Alarm Systems – A/C & Heating
Breakthrough Design: Creates the greatest starting power to run the items that matter most.
Safe Designs: UL listed, automatic voltage regulation and electronic governor for sensitive electronics.
Enclosures: Some models in steel (bisque), others in corrosion resistant aluminum (grey).
Get a generator today and get your power back. We offer maintenance programs and extended warranties
8-20 kW Pre-Packaged System
Includes: Automatic transfer switch, outdoor connection box, pre-wired conduit, flexible fuel line, composite mounting pad.
Call Hoffer Electric today at (323) 323-6064 to receive a FREE no obligation quote.