An Electrician in Los Angeles to Help with Your New Home
To avoid any incidents at home related to electricity, all electrical works should be appropriately done. Only a qualified electrician in Los Angeles would know the kind of work to do to keep your home safe.
Wrong wirings may cause fires, and that is reason enough why you should hire the services of a licensed professional. On the onset of home building, poorly designed circuits might cause electrical damage by delivering the wrong amperage.
When you have overloaded circuits, these can cause a blown a fuse or the tripping of your circuit breaker. In either case, you would lose electricity. Fortunately, a good electrician can help you avoid these problems from happening in your home.
Guaranteed proper installation
When it comes to electrical installations, it's recommended to contact a licensed electrician from LA to assist you. Having the proper training and experience, the electrician can visit your residence, check all areas where you plan to place installations and give you the best advice regarding the work that needs completion.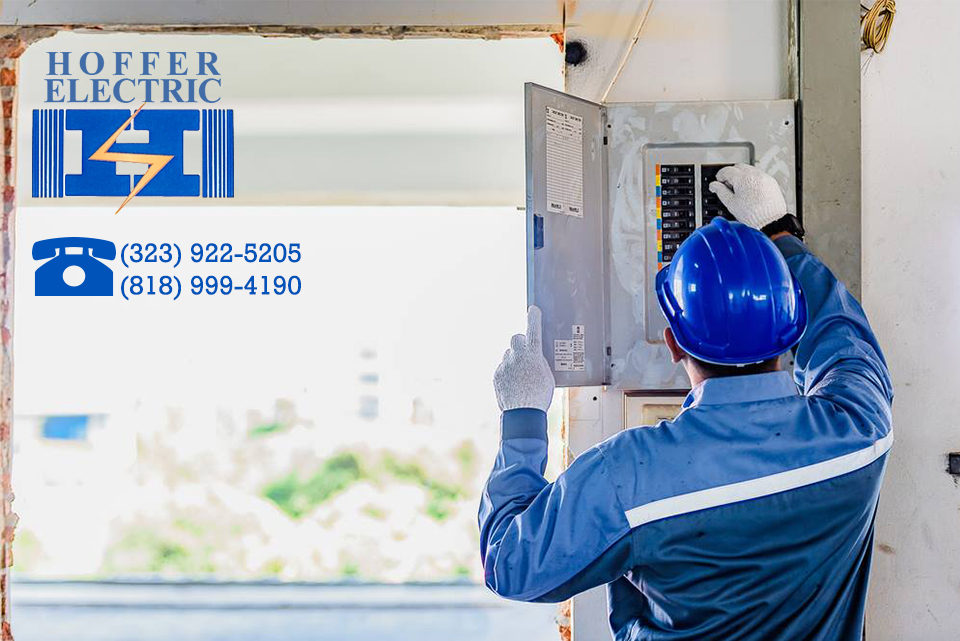 Electricians install correct wirings and upgrade your electrical panel as needed. This ensures everything your safety. Any electronic equipment, if installed improperly, may pose a problem. Incorrect wirings can potentially cause fires, and you don't want that! 
Project management
If you're building a new home, your architect or designer will create electrical plans. These plans point out the outlets, switch locations, and label fixtures. But they would make these plans before you have chosen your lighting fixtures.
This means that you should provide the electrician with all the extra details. You can avoid problems with electrical installations by asking an electrician from the Los Angeles area the amount of time they need to install the fixtures.
This gives you enough time to purchase what you need. Your best option is to create a list of requirements then give it to your electrician for purchase.
This move benefits you as the electrician will take charge of warranty aspects, breakages, and defective products. Moreover, it saves you essential energy and time moving around to purchase the electrical items you need for your new home.
The importance of licensing
You should do everything you can to ensure that all electrical wirings are up to code, functioning correctly, and safe. If any problems arise regarding electrical issues, call an electrician.
A licensed and experienced electrician who you can trust can perform the needed work and have everything for you.
Choosing the right electrician
Most electricians from Los Angeles have their field of specialization. Some of them work specifically on new homes. These are the ones who have more experience in wirings.
Some electricians can install wires through finished walls or evaluate whether you need extra panels for a higher power. So which electrician should you hire for your job at home? The best source of finding out the right electrician is through Hoffer Electric.
Ask for an electrician with a copy of the proof of insurance and state license. This helps to ensure that you're getting the best one for the job.