An Electrician in Encino to Fix Electrical Outlets in Homes
Many homeowners take the functionality of electrical outlets for granted. They may not even realize that they are showing signs of wear and tear. Generally speaking, electrical outlets need to be replaced every 15 to 20 years or so. However, it depends on how often you use them as well as how often you plug and unplug devices. Hire an Electrician in Encino to help you with this task, and avoid the danger of electrical injuries for you or your family.
It's a good idea to check if your outlets are due for replacement. Rather replace them than suffer the consequences of a fire. The following signs will show you that something is wrong with the outlets around your home.
Ungrounded outlets
Does your home have any two-pronged outlets? Is so, it is likely that your home isn't grounded. This is often the case with an older home. If an amateur electrician did the wiring when the house was built, there's also a chance it may be ungrounded. Two-pronged outlets can be dangerous to you and affect your appliances so you can't afford to ignore the problem.
If you live in a place like Encino in Los Angeles, you are able to call in a certified electrician to check whether your home is grounded. If necessary, the electrician can install GFCI cables throughout your house that shut off the current when there's a problem.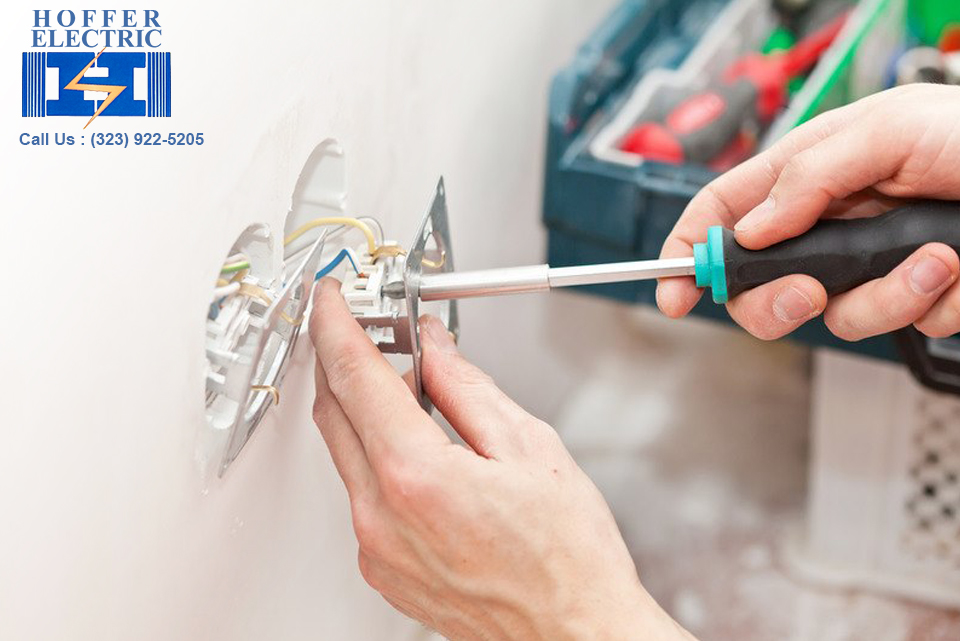 Broken outlets
If your outlets are discolored, cracked or broken, you may need to have them replaced. When the outlet is discolored, it could mean the connections are overheating and heat is escaping. A cracked or broken outlet is cause for concern because it can lead to loose wiring. Anyone using the outlet is at risk for a shock if the wiring is loose.
Old-style outlets
Older outlets are not resistant to tampering and this can be a problem if you have small children. All new homes today are built with NEC-compliant outlets that prevent objects other than plugs from being inserted.
Old-style outlets have an open slot and it is easy for a child to stick a piece of metal, such as a paper clip, into the slot and this could lead to serious injuries. A tamper-resistant outlet has doors on the outside that don't open without equal pressure on both sides.
A loose spring
You may plug your iPhone in to charge it and come back to find that the plug is halfway out of the outlet. If this happens, it could be because the spring inside the outlet is loose and you aren't getting an adequate connection. This is more than just an inconvenience as it can lead to arching inside the outlet.
Call us
It's never a good idea to put off the repair or replacement of the electrical outlets inside your home. Loose wiring or overheating can cause serious damage. Hoffer Electric has more than 40 years of expertise. Call us at (323) 922-5205 or (818) 999-4190 if you'd like one of our certified electricians to have a look at your outlets or any other electrical components in your home.