Avoid Trouble with a Trustworthy Electrician in Sherman Oaks
Discovering an issue with your electricity can be the beginning of a serious problem for your home. Weakened electrical circuits can pose a serious fire risk, and they may also result in problems with electrical supply around your property. In order to correct these issues at the first sign of a problem, we recommend that you reach out to a reliable electrician in Sherman Oaks who can spot basic issues and correct them quickly. If this is your first time using an electrician, then you may need some help in finding the right one for the job.
Find an Electrician That Performs the Necessary Work
You may be surprised to hear that not all electricians will be able to do the work you need. This is because many specialize in different fields, such as commercial property renovation or factory work. Electricians specializing in new builds will also probably not be able to help you with your existing property. It makes sense to take a little bit of time to do your research and get in someone who will be able to provide you with the service that you require.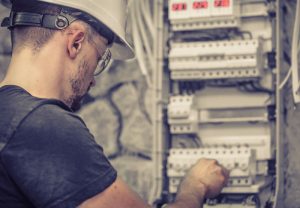 Know What You Are Looking For
In addition to searching for a suitable electrician, you will also need to know what you are asking them to do. For example, if you suspect that there is a problem part of your electrical circuit, then you want to be clear that this is the job that needs to be done when speaking to your potential electrician. You can easily find someone to help you get the electricity problem resolved if you tell them exactly what you think needs to be done. You may even be able to get a free quote estimating the work that needs to be done if you can give your electrician an idea of what you want.
Searching For the Right Electrician
You need to make sure that the electrician you hire can meet your needs, and this is where you should reach out to trusted electrician services in Sherman Oaks like Hoffer Electric. With more than 40 years of experience helping customers in the LA region, we have all of the knowledge necessary to help you get your electricity fixed quickly. To reach out for a free estimate today, contact us online, or speak to a member of staff by calling our local office at (323) 922-5205 now.