A Licensed Electric Company is Essential for Your Home
You always take for granted that when you flip the light switch in your room the lights will come on or that when you come home the refrigerator will be running and the television will come on without a problem. Of course, all of that is contingent on the electricity in your home operating properly. Without good wiring, none of it will be possible for you. More importantly, you need to make sure that the electricity and the work it does in your home is always safe to avoid any potential hazards. Whenever you think you may be having an electrical issue, it is important that you turn to a licensed electric company to do the work for you.
Licensed Businesses Have the Knowledge Needed
A licensed electric company is going to have people working on your home that have gone through the proper education and training to know how to deal with electricity in the safest way possible. They will have in-depth knowledge of the systems used in your home, know how to analyze problems that are occurring and will have all of the right technology, tools and equipment to evaluate, repair and install whatever you may require.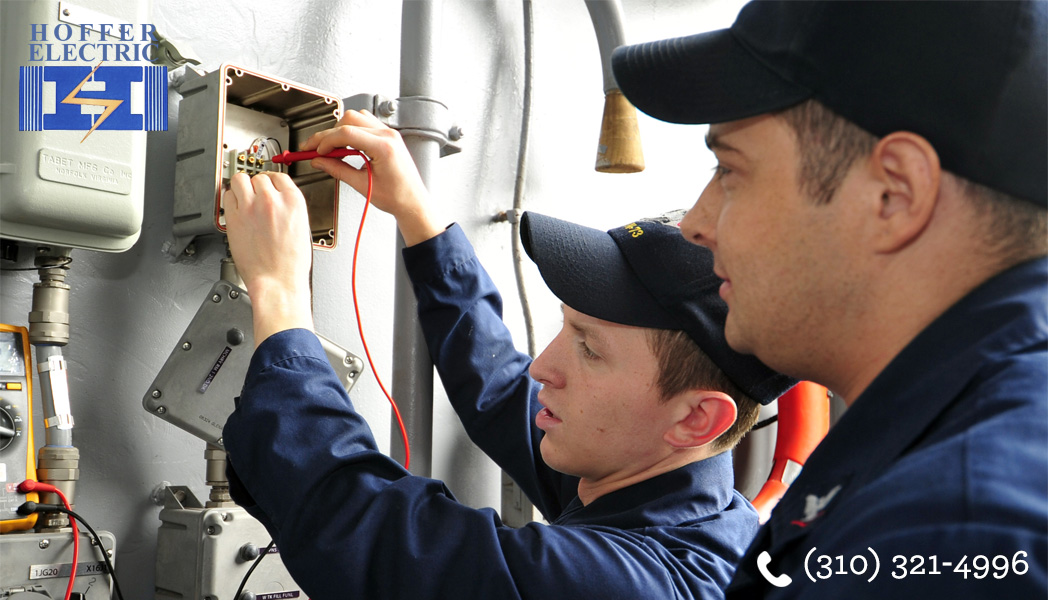 Avoiding Hazards and Danger
There are many people that may be tempted to try and fix a problem on their own without having the intricate knowledge needed to do the job properly. They think they can save money by doing it on their own or by hiring a general contractor that may not be licensed for this type of work. This can be very dangerous for you and your home. Anyone without experience can risk serious injury to themselves if something is done incorrectly. You also run the chance of install or repair not being done safely and having it cause sparks or a fire as a result.
It is certainly not worth taking a chance by trying to do it yourself or hiring someone without a proper license. Make sure you turn to a licensed electric company like Hoffer Electric to do the job for you. Hoffer Electric has been working in the greater Los Angeles area since 1967 and is properly licensed, bonded and insured for your protection. Give them a call at 310-321-4996 to make an appointment so you can be sure your electrical work gets done the right way.