A Commercial Electrician in Tarzana to Help You
Running a business can be tough enough for you today but when you are having problems with your electrical work it can make things much worse for you. Whether you are just looking into opening a new location or have been in the same place for years there can be problems that come up involving wiring and circuitry that can cause havoc for your business, even to the point where you may not be able to get any work done. If you are having trouble with any type of electrical work at your place of business then it is time for you to call a commercial electrician in Tarzana to help you out.
Help with All Types of Electrical Services
An electrician that has experience in working on commercial projects is going to be able to assist you with all types of issues today. Today's electrician can do much more than simply handle re-wiring work or tracing an electrical issue for you so that everything works well. With all of the advances that have been made in technology, electricians can have greater requirements of them today. They can assist you when you are looking to install new outdoor lighting systems for your parking area or building. Perhaps you are in need of security cameras installed or a new security system set up. It could be that you need proper wiring to help you with a new telephone system or wiring for your computers. Whatever the issues may be, the right electrician will be able to help you.
Go with Experience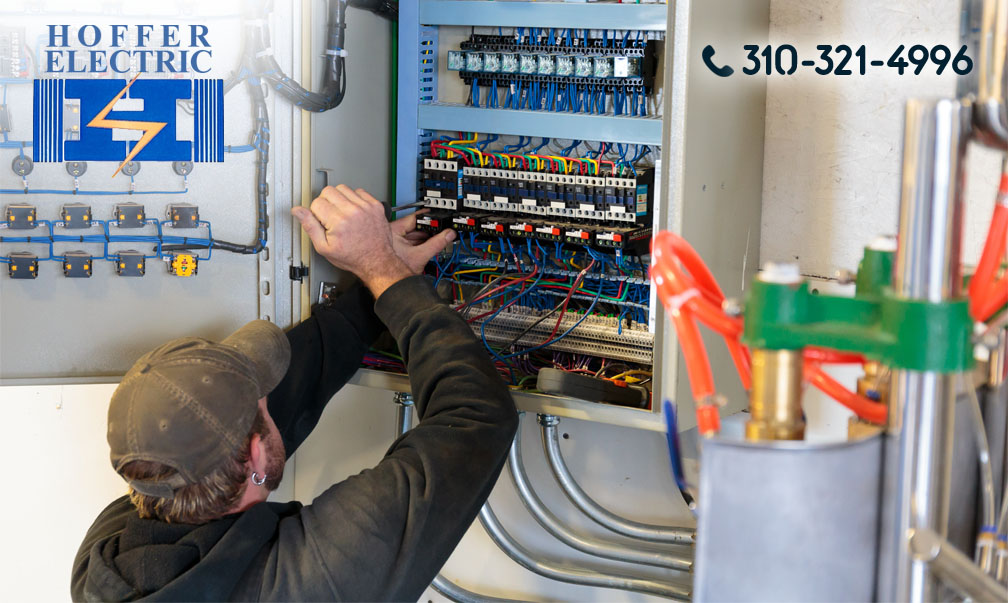 If you want a commercial electrician in Tarzana to help with your business, you will find a number of them in your area that you can contact. Look for an electrician that has extensive experience in doing the type of work that you need done so you can be sure they have the in-depth the knowledge you want to get the job done well. Always choose an electrician that is properly licensed and insured for a commercial job so you know it is someone you can trust.
Get the Job Done Right
To get the quality work you are seeking from a commercial electrician in Tarzana you want to make an appointment with Hoffer Electric by calling 310-321-4996. Hoffer Electric has been serving businesses in the area for almost fifty years and can assist you with all of the electrical work needs you may have for your location.