A Commercial Electrician in Culver City Saves Your Business Money
Running any type of business today can be challenging for you. Naturally, you want to do all that you can to save money and make your business more profitable. When it comes to maintaining your office, storefront, warehouse or building, one of the best ways you can work to save money is to hire a professional electrician to come in and make improvements and changes for you. Whether you are moving into a new facility or just want to work on the one you are in right now, a commercial electrician in Culver City can go a long way to helping you save in a number of ways.
Get Better Lighting Installed
Your electric bill, no matter what type of business you may have, is going to be a major expense for you each month. You want to do all that you can to improve your area so that it makes the best you of lighting to provide you with the light you need but at the same time help you save money. An electrician can come in and make recommendations to you about getting cost-effective lighting systems installed at your office or store and perform the installation for you. The right lighting can help to reduce your electric bill each month and give you savings.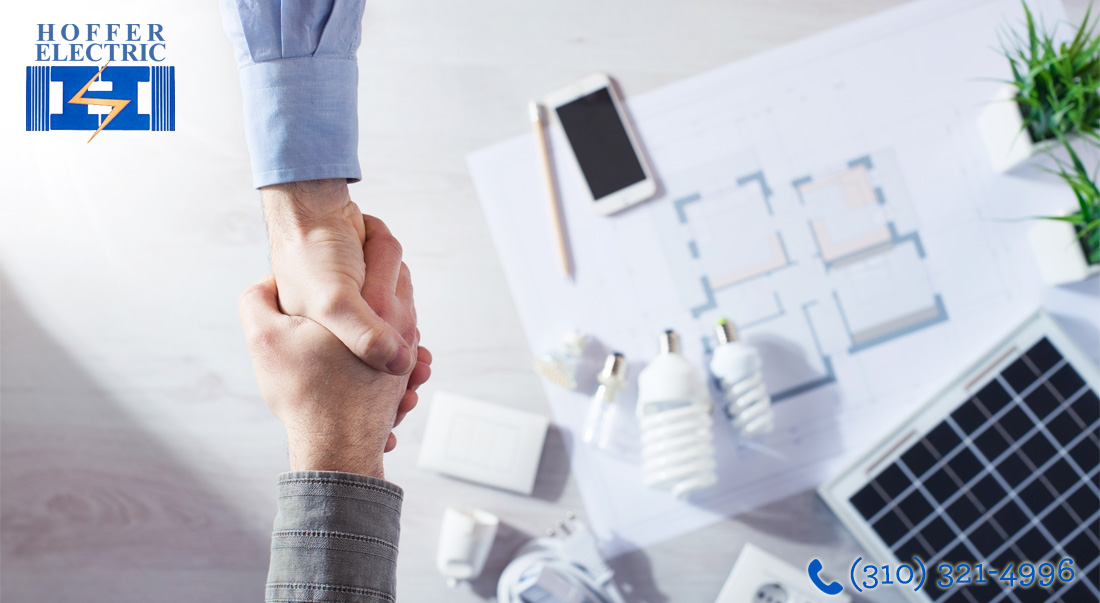 Better Phone and Computer Wiring
Older buildings and offices may be notorious for having wiring that is not as reliable as you need it to be. This could mean that you regularly have your phone and Internet service disrupted, slowed or down. Every time one of these systems is not working properly it is costing you time. If your business cannot operate the way it should you cannot meet the needs of your customers, costing you more money in lost sales. Getting a commercial electrician in Culver City to come in and look at your wiring and service, install or upgrade what you have will help to make your business more productive.
The electricity for your business may be the most important unseen component of your business success. Having it functioning at its best should be a high priority for you so you can not only save money but be more profitable each day. It is worth it to you to contact a commercial electrician in Culver City like Hoffer Electric at 310-321-4996 or by going to https://hofferelectric.com so you can be sure you get the services you can benefit from the most.