When you are moving into a new office space, it is important that you have all the basics ready there for you that can help make moving in seamless for you. Taking the time to get your office pre-wired the right way for your phone systems, Internet and data needs, and your power will allow you to move in and get up and running as quickly as possible without delays. The last thing you want is to find out the wiring is incorrect, faulty, or not in the right places for your you. If you use a licensed commercial electrician in Granada Hills like us at Hoffer Electric, you can be sure you have the wiring you need for your office.
An Experienced, Licensed Electrician
A time like this when you are moving to a new space is not a time for you to cut corners on the work you need to be done. Hiring someone that is not properly licensed to do electrical work or does not have the experience with this type of electrical work, can lead to complications and problems for you that you do not want when you need to get work continued. Hire a company like ours that is licensed, bonded and insured so that you know you get the proper electrical work done without any problems. At Hoffer Electric, we have been in business since 1967 and have the experience to help you with all your electrical wiring needs.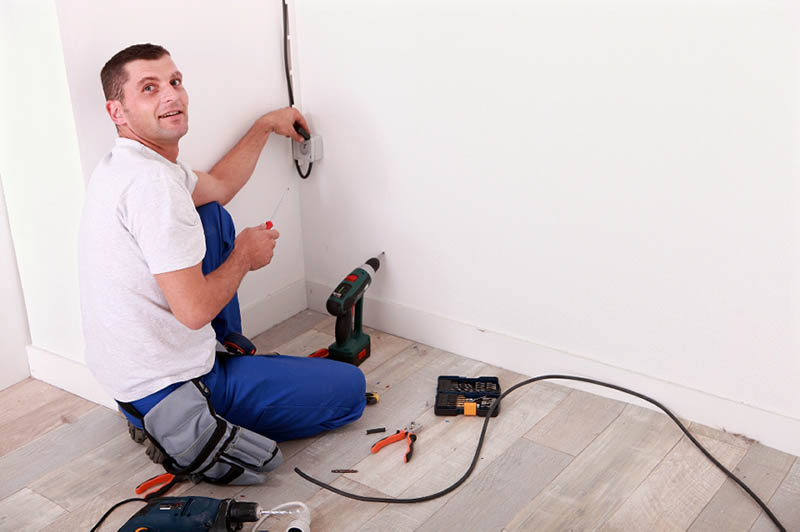 An Electrician to do Your Pre-Wiring
As your commercial electrician in Granada Hills, we at Hoffer Electric can take care of all the pre-wiring you need for your office. We will work closely with you to map out just where your wiring needs are so you are sure to have the proper access points throughout your office. All your wiring will be performed by licensed, experienced electricians so you are sure to have wiring that is safe and up to code.
An Appointment with a Licensed Commercial Electrician in Granada Hills
If you need the help of a commercial electrician in Granada Hills with your office move, give us a call at Hoffer Electric. You can phone our office at (323) 922-5205 to schedule an appointment with us so we can come out and talk with you about your wiring needs. We will be glad to supply you with a free estimate for the work and start helping you right away so you can move to your new space without a problem.