The adage of "good help is hard to find" certainly rings true for many of us today. When something goes wrong with your home or business, and you need repair work done, finding the best person to do the job for you has become quite a chore. Even though there seems to be a large listing of services offering work like contracting, plumbing, or electrical work, you can never seem to get the company that is reliable or does good work for you. Knowing what to look for is the first step, and these tips can help you to find the right electrician in Encino to assist you when you need electrical work done.
Always Get a Licensed Electrician
You will find when you are searching online for an electrician that there may be many people offering services in your area. The problem may be that many of these people are not properly licensed to do electrical work. They may say they can do the work for you, but they have not received the special training, instruction, and experience that is needed to be licensed for the job. You are always better off choosing someone licensed so that you know the work gets done safely and properly.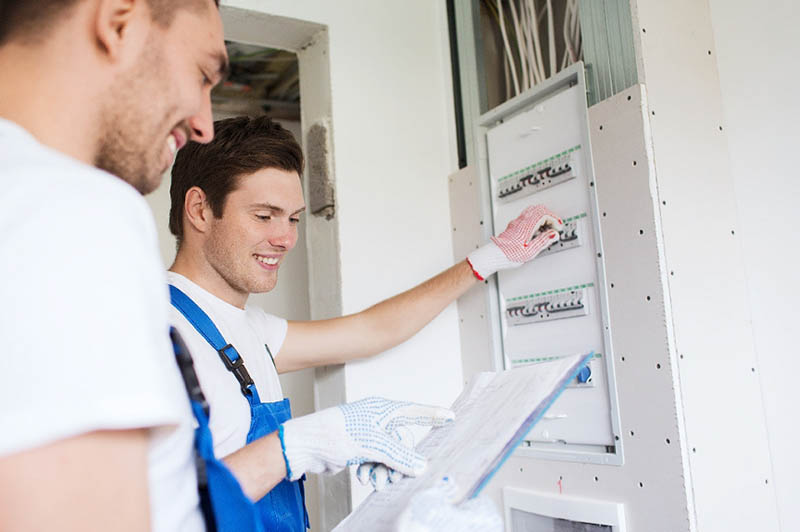 References, Recommendations, and Reviews of an Electrician
Following the three R's – references, recommendations, and reviews – can help ensure that you choose the right electrician in Encino. References are important. And there is nothing wrong with asking a service to provide you with references. That way you make sure others are satisfied with the work that was performed. Recommendations are always important as well. So ask your friends and neighbors who they have sued for electrical work to see who you can contact. Finally, read online reviews provided on websites and forums so you can see what other customers are saying about a particular service.
The Right Electrician in Encino to Call
When you need an electrician in Encino and do not know who to call, know that you can turn to us at Hoffer Electric for the best service. Since 1967 we have been providing residential and commercial customers with electrical service, repair, troubleshooting, and installation work. We are fully licensed, bonded and insured and can assist you with any electrical matter you have. Give us a call at (310) 321-4996. We can come out and provide you with the good help that you need.